News
Call for Gardai on public rail transport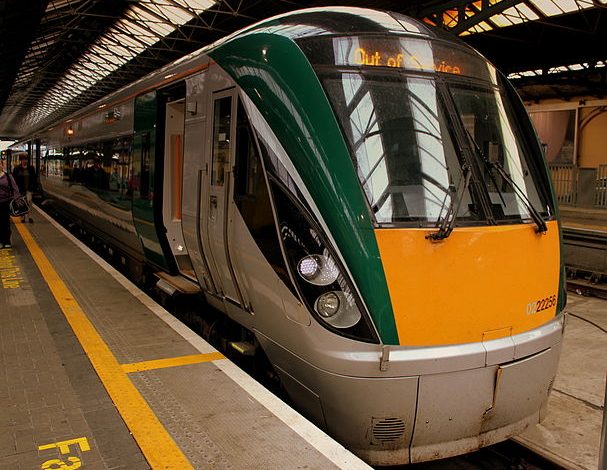 Fianna Fáil Spokesperson on Transport, Tourism, and Sport Marc Mac Sharry TD has expressed his concern following the incident on yesterday's 19.00 hours Irish Rail service from Sligo to Dublin Connolly which saw Gardaí called after an individual started a fire within a carriage.
Deputy Mac Sharry commented, "The reports of what happened on the 19.00 hours Sligo/Dublin train service yesterday are shocking. It was a traumatic experience for all involved in that carriage. Fortunately, I understand no one was hurt and credit to Irish Rail staff who helped customers leave the carriage, then extinguish the fire and lock the carriage in question.
"The Gardaí removed an individual from the train at Boyle and they are dealing with the matter.
"However, this brings up the wider question of security on our public transport services, and in particular, rail services which seems to bear the brunt of anti-social behaviour.
"Perhaps it is time that Garda and Irish Rail look toward introducing Gardai onto public transport services. This should be tried on a pilot basis and effectiveness assessed as a temporary solution in the short term.
"Fianna Fáil has given a clear commitment to establish a specific public transport police section within An Garda Síochána if necessary.
"What happened last night on the Sligo/Dublin train is not an isolated incident. We will continue to put pressure on Minister Ross until he realises the full extent of the fear and worry caused by anti-social behaviour on public transport across Ireland.
"A zero-tolerance approach must be taken to target the culprits of anti-social behaviour and deter these incidents from persistently occurring on our public transport services," concluded Deputy Mac Sharry.