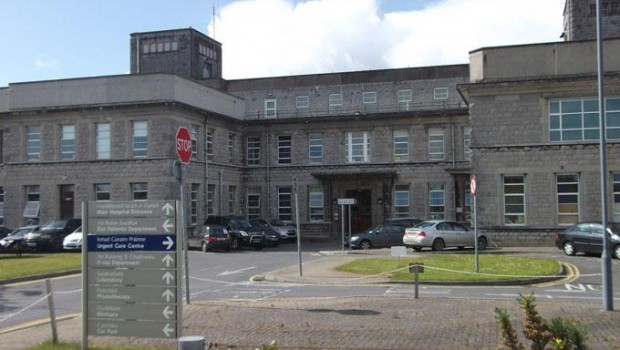 Fianna Fáil TD for Roscommon/Galway Eugene Murphy has called on the Minister for Health to allocate the necessary funding to upgrade the sterilisation service at Roscommon University Hospital.
Deputy Murphy was commenting after recent reports which indicated that the current Central Sterile Services Department (CSSD) facilities at Roscommon University do not meet the required standards for decontamination. 
 "I understand that an upgraded CSSD is required in order to meet current HIQA decontamination standards and to facilitate expansion of services provided at the hospital. Funding is currently being sought to upgrade the sterilisation services and I will fight to ensure that Roscommon Hospital receives the necessary funding to allow these upgrading works take place and I will keep this issue on the Minister for Health's radar. It is important to point out however that I understand that there will be no effect on the current level of surgical services at Roscommon Hospital, but additional CSSD facilities will be needed for any future expansion so it is vital that funding is secured to allow the upgrading works take place and that is something I will be fighting for," said Deputy Murphy.
Deputy Murphy has tabled a parliamentary question with the Minister for Health in relation to this matter.
The Fianna Fáil TD also noted that the building works in relation to the walk in x-ray facilities at Roscommon Hospital were on schedule and the service is due to  resume onMonday, October 1st.
"This important service has not been available for some time now due to a malfunction of equipment and many people have contacted me on this issue. Many people were unable to have x-rays of the hip, spine, pelvis and abdomen carried out at the walk in x-ray facilities at Roscommon County Hospital and it was hoped that the new equipment would be in place by the end of the summer however there were issues with specialist fixtures and fittings and there is also a delay due the delivery of doors but I have been assured that the walk in x-ray facilities will resume on Monday, October 1st which is most welcome. I want to thank hospital management for their ongoing efforts in relation to this matter. It is vital that people continue to use the services at Roscommon Hospital and that GPs continue to refer patients into the existing services at the hospital as we want to hold onto the range of services currently available at the hospital," concluded Deputy Murphy.