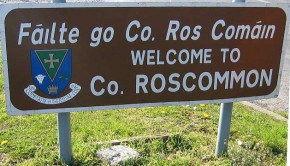 Fianna Fáil TD for Roscommon/Galway Eugene Murphy has said the two-tier recovery must be addressed head on otherwise rural Ireland will continue to suffer.
Deputy Murphy raised the issue of job creation with An Taoiseach Leo Varadkar under questions on promised legislation in the Dáil yesterday, Tuesday.
"The Taoiseach has admitted some areas of rural Ireland especially in the Roscommon/Galway area are suffering with slower recovery rates when it comes to job creation. Leo Varadkar was responding to a question I posed about the need to develop more jobs for this region after thousands of new jobs were announced for the Dublin area in the past few weeks," said Deputy Murphy.
Addressing the Taoiseach, Deputy Murphy said: "While the thousands of new jobs are welcome for Dublin, I want to know what you are going to do about bringing jobs to my county of Roscommon and the Roscommon/Galway constituency. I know you will quote figures to me to say the unemployment rate is down but no new jobs are being created in towns like Roscommon Town, Strokestown, Boyle or Ballaghaderreen and of course broadband is also a major issue."
"Dublin is already bursting at the seams and there are already massive difficulties in terms of provision of housing for all these new job announcements for the capital…we need more of these jobs for rural Ireland," said Deputy Murphy.
Deputy Murphy went on to point out that figures show that a total of 66,700 jobs were created in the country in the 12 months to the end of September 2018 but  Dublin accounted for nearly half of total employment gains and the Greater Dublin Area accounting for over 60%.
"This is clear, unambiguous evidence that the two tier recovery is still being experienced by regional and rural Ireland. The West accounted for only 7.65% of employment gains for the same period with nothing in the mid- west and just over 11% in the midland region. Unfortunately regional imbalances are still alive and well with rural Ireland left on the back foot once again in terms of investment, economic growth, competitiveness and innovation," said Deputy Murphy.
"This Government needs to get real about job creation in rural Ireland and particularly in the west as counties like Roscommon are simply being left behind when it comes to employment gains- so many people are leaving the county in the early hours of the morning as they make the daily grinding commute to Dublin returning home late in the evening with little or no quality family time.
"A real, targeted plan to provide sustainable employment opportunities to vulnerable groups in accessing the jobs market like younger job seekers and women, as well as those seeking employment outside of the GDA, must be the priority for Government," concluded Deputy Murphy.