Events
Camera Club meeting Tuesday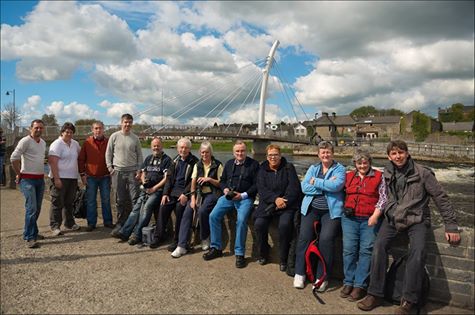 Boyle Camera Club will hold a meeting tonight Tuesday 8th at 8pm in St. Joseph's Resource Centre
The Agenda for the June meeting is as follows;
Chairperson's Address;
Boyle Arts Festival – Club Annual Photo Exhibition – Submission of images for selection process complete. Late submissions considered (contact committee members). Marion has compiled a rota to supervise the exhibition during the festival, this will be presented during the meeting. Participating members are asked to sit for at least two one-hour periods.
August – No Club Meeting.
Issues relevant to the AGM in October.
AOB
Mary Lane and Joe Kennedy will select the 'Photo of the Month' from the BCC Flickr Group Pool.
This months 5-minute talk will focus on the IPF Licentiate panel submissions by Matthew and Mick.
This month's Motivation theme is 'Man-Made'. Members should note that in addition to the digital submission, there is also a PRINT option this month. As outlined previously, prints should be A4, preferably mounted. Jason Mallard will judge entries. See submissions via link below.
Tea/Coffee Break
Tony Murphy with give a brief presentation about 'home printing' in the context of this month's Motivation print submission.
Group Sessions – if time allows; Opportunity to discuss relevant photography issues for Beginners, Intermediate and Advanced members.
Members should note that the door fee for meetings is €3.
We look forward to seeing you all.
New members always welcome.