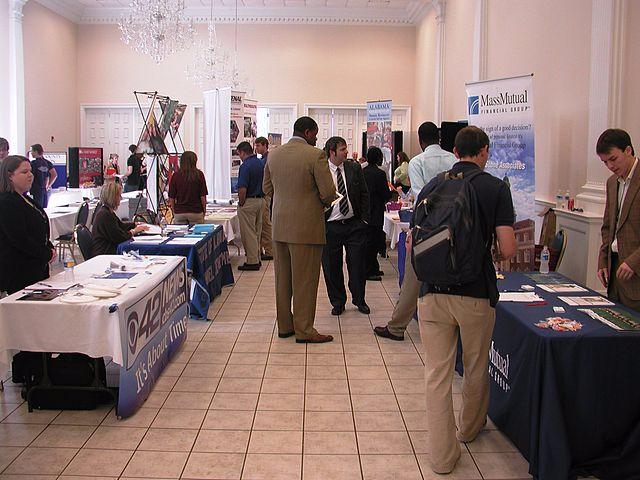 Several of Ireland's most dynamic companies will visit IT Sligo on Tuesday, February 2nd, to showcase their graduate employment opportunities at the Institute's Careers Fair 2016.
The fair will run from 11.am – 3.00pm.
Global nutrition group Glanbia, Abbott Ireland, and biopharmaceutical company AbbVie are just some of the 45 companies who'll be offering advice and information for jobseekers.
The event, which will run from 11am to 3pm, will span a range of industry sectors including Engineering, Computing, Digital Technology, Accounting and Science.
"The diversity of the visiting companies is one of the real strengths of this year's Careers Fair," explains Adette Ring, Careers Officer at IT Sligo. "Every job sector is catered for and many of the exhibitors have strong local and regional connections, such as Sligo-based LotusWorks, a specialist technical and engineering firm, which employs 570 people worldwide."
While the Careers Fair will be of strong interest to students and graduates, the event is open to the general public.
Postgraduate study options will also be a focus on the day with several Irish and UK third level institutions attending. These include Queen's University, Belfast, the University of Salford and Maynooth University.
The Institute's popular accountancy careers event will also form a central part of the day with all four of Ireland's main professional accounting bodies represented.
"The Institute has a proven track record in producing accounting graduates who are well equipped for the 21st century marketplace," says Caroline McNulty, lecturer in accounting at IT Sligo. "That makes it easier to attract the main accounting bodies to an event like this."
Apart from the exhibitor career stands, the day will provide visitors with the opportunity to enhance their CV at a free drop-in clinic. There, some of the country's top employers will give no-nonsense advice on what will make your CV stand out from the crowd – and what won't.
There'll be also company presentations and talks on graduate job opportunities, including a keynote address from Michael Horan, Group Secretary of Glanbia.
Admission is free.
For more information, email [email protected] or phone 0719305403.
(pic wiki commons free images)