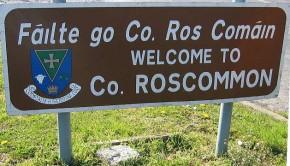 Senator Frank Feighan has extended his congratulations to the Taoiseach's new Aide de Camp, Commandant Caroline Burke, who is a native of Cloonfad.
"I wish to extend my best wishes to Caroline, who has just been appointed as the new Aide de Camp to An Taoiseach, Leo Varadkar.
"This is a great honour for her and her family."
"I understand Caroline is a former player with the Michael Glavey's club, which was the footballing home of the late, great Dermot Earley and former Chief of Staff of the Defence Forces.
"I wish Caroline, who has already carved out a very distinguished army career, the very best in her role as Aide de Camp to the Taoiseach."
Comdt. Burke joined the Defence forces in October 1995. She has most recently served in the Operations Division and also holds a BSc in Sports and Exercise and a Master of Science in Exercise and Nutrition Science. Comdt. Burke has also served on United Nations Peace Keeping Missions in the Balkans, West Africa and the Middle East.