News
An Taoiseach visits Boyle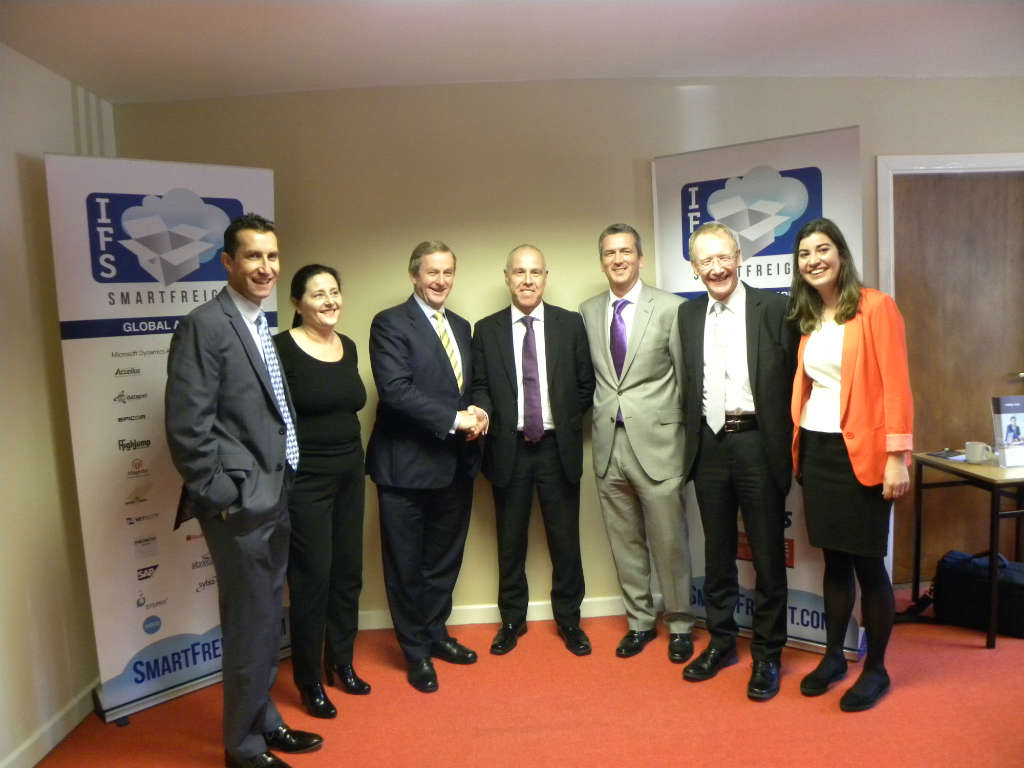 An Taoiseach Enda Kenny visited Boyle today where he meet with potential investors interested in establishing businesses in the town.
Firstly he met Ken Aitken (CEO) IFS Group Australia and Fergal Burke (MD) IFS Europe.
Local T.D. Frank Feighan told Boyletoday.com after the meeting that "I have spent the last few months trying to identify successful  IT companies in America and Australia who have not yet established operations in Europe, but are interested in doing so, with a view to encouraging them to establish a European Headquarters in Boyle.
The first company to express an interest IFS Group, is an Australian company, providing transport management software to 2500+ companies worldwide. The IFS Group software, Smartfreight, is used by over 400 companies is Ireland and will be installing the product into an additional 500 Irish companies over the next 12 months.  
IFS group, as a result of its growth in the Irish market and its intention to expand into the UK market, now intends to establish an Irish or UK headquarters to handle its European sales, technical support, marketing and administration operations. Today, I was delighted to welcome Ken Aitken, CEO of IFS Group to Boyle to meet  An Taoiseach and myself. I am hoping, as a result of our meeting, that Ken and his board will look favourably at locating their European operations in Boyle."
After that meeting An Taosieach met Boyle man Kyle Mc Loughlin, Developer of Subteacher.Ie and Clive Bryne Director of National Association for Principals and Deputy Principals to launch SubTeacher.ie.
Subteacher.ie intends to employ 4-5 people in Boyle over next 12 to 18 months and is being assisted by Frank Feighan in establishing same.
SubTeacher.ie is a National Substitution Teacher Database which connects post-primary school Principals and Deputy Principals with available teachers to fill substitute-teaching positions.  Through one single on-line platform, schools can search and offer substitute jobs to available teachers both locally or nationally. Teachers receive substitute job offers from schools via the SubTeacher app or online dashboard.  This digital connection between schools and teachers brings a real time benefit to the overall process, which contributes to significant time savings for schools.
The Taoiseach then went to Abbeytown where he met Johnny Keville from Keville Engineering and viewed and complimented the new factory and workshop that the company are in the process of building.
It was then on to Lough Key Forest Park where An Taoiseach launched the cycle way from Lough Key to Boyle