News
Chamber lotto supports many projects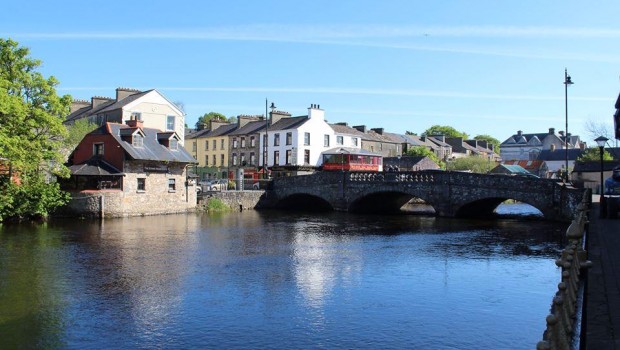 After 17 years of supporting Boyle Chamber Lotto and using the ages of her children as her weekly numbers, Liz Gannon of Ardagh, Boyle finally struck lucky.
Liz is delighted with her win but equally delighted to have supported the Lotto and have seen the funds support so many Community projects in Boyle over the years including:
Purchase of Second Gate of Rockingham- a planning application is being submitted for the Gate Lodge in the next few weeks. This will involve another substantial investment by the Chamber from lotto funds

€35000 to the Courthouse Project where the renovation work is at an advanced stage and work on the roof has been substantially completed.

Restoration and erection of Stewarts Mill Engine project at St Patricks Street, which was praised by the adjudicator in the Tidy Town Competition report published recently

Complete New Christmas Lights & Fixtures for Boyle costing in excess of €40,000 and has fundraised annually (approx. €6000) which covers insurance and running costs each year

Annual contribution to Boyle Tidy Towns Committee who do a remarkable job on the flowers and beds in the town

Lighting of Boyle Abbey & Church of Ireland –two impressive historical buildings on our approach roads

St Patricks Day Parade

Boyle Arts Festival

Boyle Musical Society

Abbey Community College Musicals

Easter Pike Angling Festival
Boyle Chamber are also delighted to have their Enterprise Centre full to capacity and look forward to working together with Boyle Town Team over the coming year.
Liz is a native of Cavan but calls Boyle her home and is an active member of the Boyle Community. She assists annually in the fundraising of the Boyle Christmas lights which is a Chamber lead initiative and which will be commencing again in the coming weeks. 
On behalf of Boyle Chamber of Commerce, heartiest congratulations to Liz on her win, and sincere thanks to all who support Boyle Chamber Lotto which has enabled the Chamber to support so many projects over the years.
The Chamber Lotto takes place on Monday nights at 11pm and tickets are €2 each and available in all retail outlets.