Christmas
Christmas at Clarkes Bar & Restaurant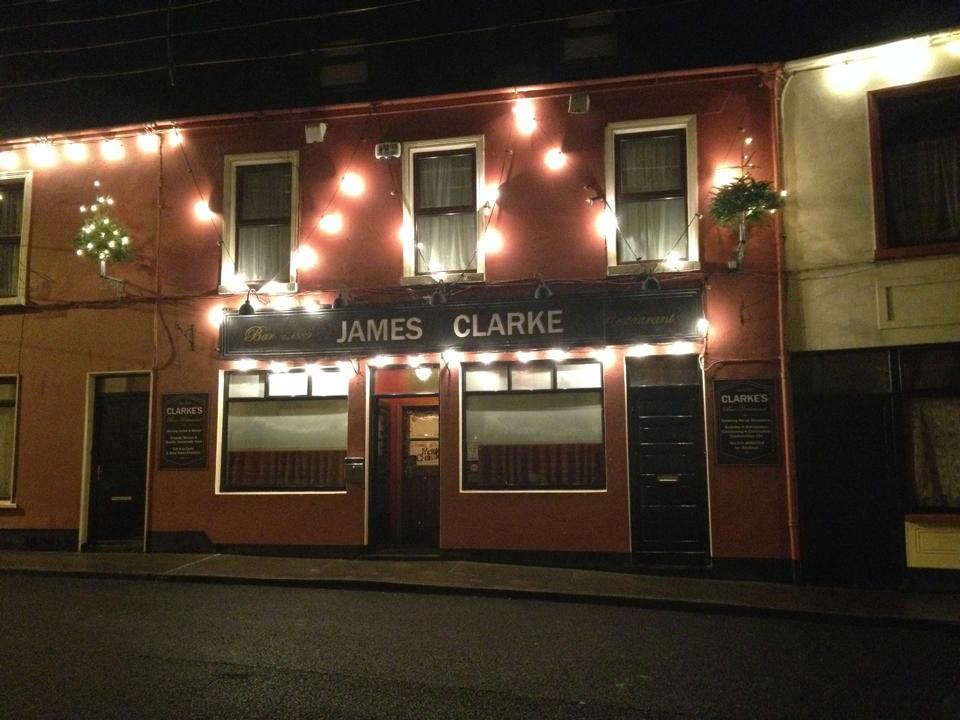 The Christmas Season is here and it's time to start thinking about catching up with friend's and family.
Clarke's bar and restaurant on St. Patrick's Street cater for all your Christmas needs, just call Clarke's on 071 9662064 to book your Christmas night out.
Lunches and evening meals with delicious daily chef specials are available in one of Boyle' s favourite food venues – Clarkes.
To celebrate the turning on of the NEW Christmas lights in Boyle here at Clarke's we have a 4 course Dinner Menu available Friday 5th, Saturday 6th and Sunday 7th of December from 5pm.
Call Clarke's on 071 9662064 to book your table.