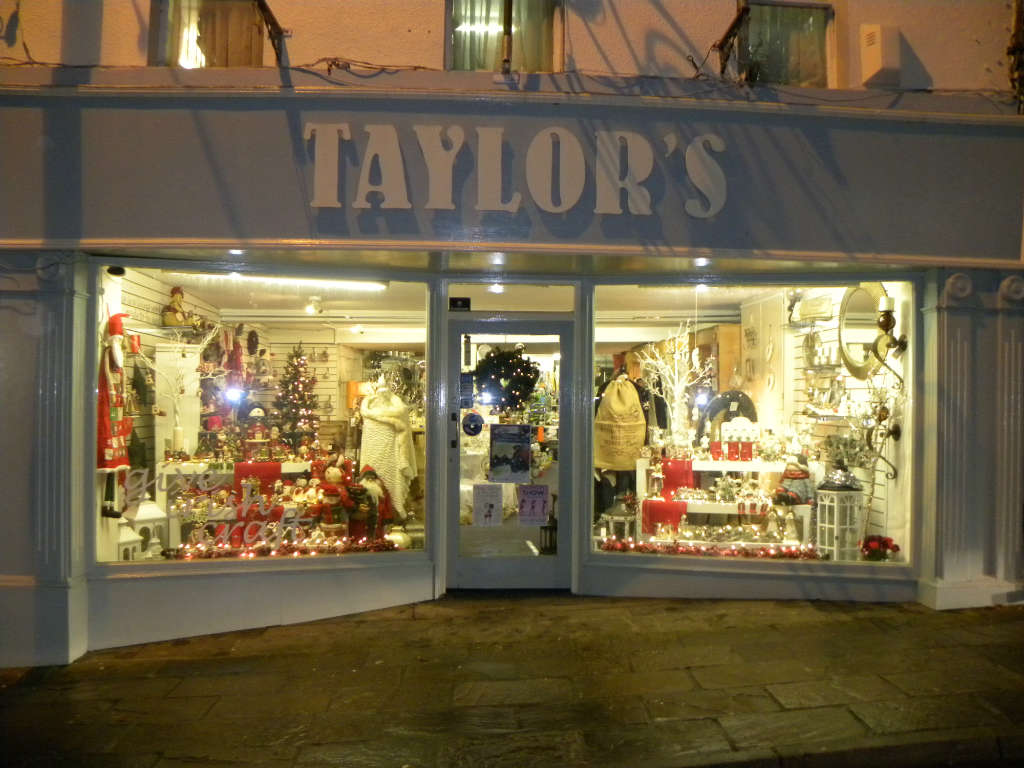 Taylors shops on Bridge Street are full of everything one could need this Christmas.
From carpets to curtains, furniture to fruit bowls and paintings to pottery, Christmas shopping is only a visit away.
Caroline, Cecil and their friendly staff are on hand to advise on your shopping needs.
This weekend if you spend €50 we will give you a FREE €5 Gift Voucher for yourself or spend €100 and we will give you a €10 voucher FREE!
All day Friday 5th and Saturday 6th December.
Treat your family and friends and have a little treat yourself…