News
Colm in Technician of the Year final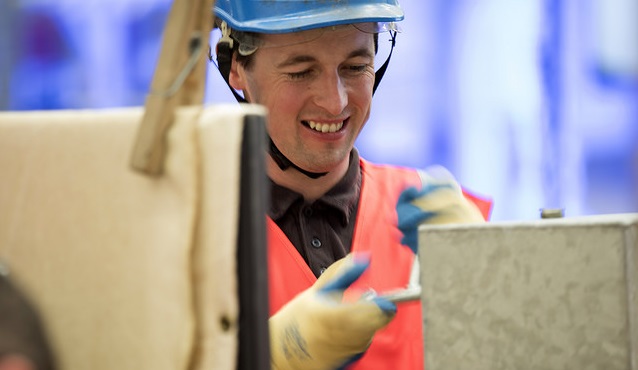 Boyle native Colm Brennan was a finalist yesterday in a prestigious ESB Networks competition – Apprentice Network Technician of the Year – which was held in Portlaoise.
Colm narrowly missed out on an overall win which went to Joseph O'Sullivan from Dunmanway, Co Cork.
The high-profile event took place at the ESB Networks Training Centre in Portlaoise and saw the four apprentices engage in a range of exercises, which were assessed by a judging panel.
The tasks were selected to simulate real life conditions faced by ESB Networks technicians. They included sub-station wiring, cable commissioning, transformer tests and ATV driving and inspection.
ESB Networks Executive Director Paul Mulvaney, who presented the Shane Conlon Perpetual Award, said that the standard of this year's competition was exceptionally high. "It is hugely satisfying to see first-hand the range of expertise on display by each of the four finalists. I warmly congratulate Joe for winning out on the day and also commend the other finalists – Donal, Katie and Colm – for their skill levels evident during a challenging day."
Mr Mulvaney says that, such is the popularity of ESB Networks apprenticeship recruitment campaigns, they are generally over-subscribed many times over with as many as 90 applicants for each place. He adds: "The quality of our apprenticeship programme ensures that ESB has the skills and expertise necessary to maintain a world-leading electricity system, capable of meeting Ireland's evolving energy needs into the future."
Colm is son of Kathleen and Sean Brennan from The Copse in Boyle.