Events
Common Sense Parenting tonight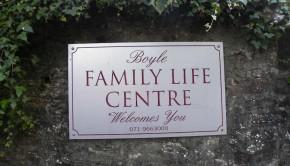 A six week course titled Common Sense Parenting commences tonight Tuesday 9th February in the Family Life Centre in Boyle.
This is a skills-based programme in which parents develop practical and effective ways to enhance their parenting skills and strengthen their children's potential and quality of life.
The Common Sense Parenting Programme helps parents to learn skills to encourage their children's positive behaviour, discourage negative behaviour, and teach their children alternatives to problem behaviour.
**Tuesday 9th February 10am—12.30pm OR
**Wednesday 10th February 7.30pm-9.30pm
Cost €20 and booking is essential