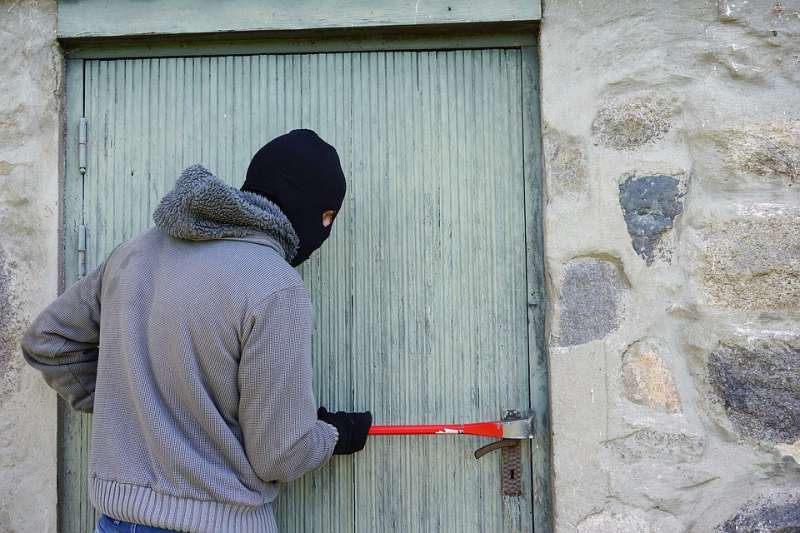 Concern has been expressed at the "alarming number of burglaries and thefts" in the county in the past week.
"Rural Ireland is getting a raw deal on security" according to Fianna Fail TD Eugene Murphy.
Deputy Murphy said that there had been a significant number of burglaries, thefts and robberies with a number of businesses being targeted in recent times.
"There has been an alarming number of incidents in the past week with staff at a filling station in Ballinlough in West Roscommon robbed by knifepoint which was the third robbery for that particular business while a pub in my own native area of Tarmonbarry was also targeted with the theft of a number of kegs this week which is the third robbery in the past twelve months. Tarmonbarry has been left in Garda limbo land as years ago it was served by Longford town however Garda divisions were realigned and Tarmonbarry must now be served from County Roscommon – Boyle station has been downgraded with reduced services so now Tarmonbarry is served by Castlerea but I understand that in the recent incidents in the village, Gardai had to come from Granard in County Longford to Tarmonbarry which simply beggars belief. I have repeatedly made the call for the Garda station in Tarmonbarry to be re-opened," said Deputy Murphy.
The Fianna Fáil TD also highlighted the fact that thieves had also entered a filling station in Longford Town this week armed with a hammer.
"I am keenly aware of the spiralling incidents of rural crime as this week even my own constituency office in Strokestown was a target when thieves stole a mobile phone belonging to one of my staff members. Thankfully the thieves were apprehended and appeared at Longford District Court this week," said Deputy Murphy.
"The programme for Government deals with crime prevention, justice and equality. Reference is made to security of the public, ensuring a strong and visible police force in every community, investing in CCTV cameras in key locations, building on the success of rural and community schemes and tackling criminal gangs but we are seeing little evidence of this. Rural Ireland is getting a raw deal on security and people are upset. When are we going to have real security in rural Ireland? People are scared and we need to address this urgently," said Deputy Murphy.
Deputy Murphy said that it was very difficult for communities to work with Gardai when many of these communities had been raided of Gardai resources.
"Gardai resources across the Galway/Roscommon have been raided under Fine Gael and Labour.  The number of officers on the ground has fallen by almost 10% since 2010, from 237 to 215," said Deputy Murphy.
Deputy Murphy pointed out that only five new Gardai had been assigned to the Longford/Roscommon Garda division to date and he highlighted the number of stations across County Roscommon which had closed in recent years including Cootehall, Tarmonbarry, Ballintubber, Loughglynn, Ballyforan and Knockcroghery. The Fianna Fail TD also pointed out that towns such as Elphin, Tulsk and Athleague had also witnessed a loss of Gardai.
Deputy Murphy said that rural communities have been hit time and time again.  "Fear levels have increased, particularly in areas which have seen Garda numbers drop- A strong Garda presence is an extremely important tool in the fight against crime," concluded Deputy Murphy.