News
Connaught Rangers and Council comment on 'untrue' report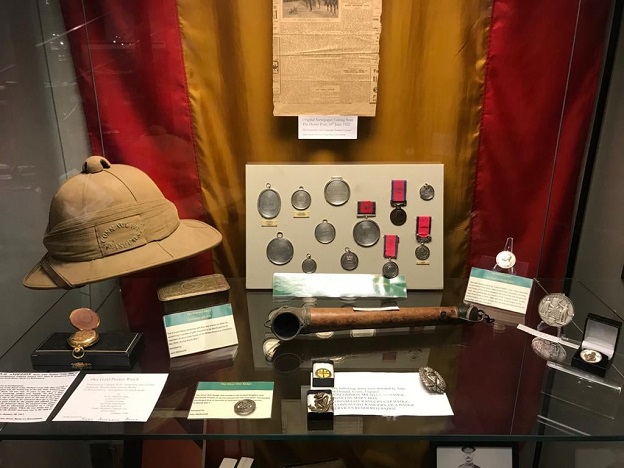 Updated: The Connaught Rangers Association has issued a statement denying 'untrue' reports on social media and online locally (not Boyletoday.com) that the Connaught Rangers exhibition was leaving King House.
Roscommon Co Co also issued a statement on Monday evening to Boyletoday.com on the matter.
The Connacht Rangers statement reads as follows:
"On Saturday 26 June 2021 it was reported on social media that the CR exhibits in King House were to be transferred with immediate effect to Renmore Military Museum, Galway.
The CRA committee can assure members of the public that this is untrue, and no such transfer will take place. In fact, items were kindly loaned to King House from Renmore Military Museum and these are displayed in the exhibition.
These are important historical items relating to the establishment of the CR and their participation in the Zulu War. The CRA has also put on permanent display a Victorian CR's officers parade tunic and are actively sourcing other artefacts that will significantly enhance our current exhibits within our museum. The only motivation of the current CRA committee is to strengthen our museum in Boyle and to ensure the memory of those who served and sacrificed their lives will be remembered for future generations. Roscommon Co Council have plans to upgrade King House with a substantial financial investment. This funding will favourably enhance the CRA museum to a modern standard so that future generations will be aware of the service and sacrifice of those who served in the CR.
Members of the CRA will be consulted and informed of any plans in due course once Roscommon Co Council have made their intentions clear.
The CRA will continue to keep the memory of those brave men at the centre of all we do in our organisation".
Meanwhile Roscommon Co Co has said:
"Roscommon County Council successfully secured funding for upgrade works to be carried out in King House. As part of these works the Connaught Rangers Exhibition, together with other exhibitions, will be re-interrupted and rejuvenated. This work will enhance and modernise the current Connaught Rangers Exhibition enabling the story  of those who served and sacrificed their lives to be told to visitors to Boyle and King House, for many years to come. Consultation has been and will continue to be ongoing with the Connaught Rangers Association on any developments".