News
Connaught Rangers model unveiling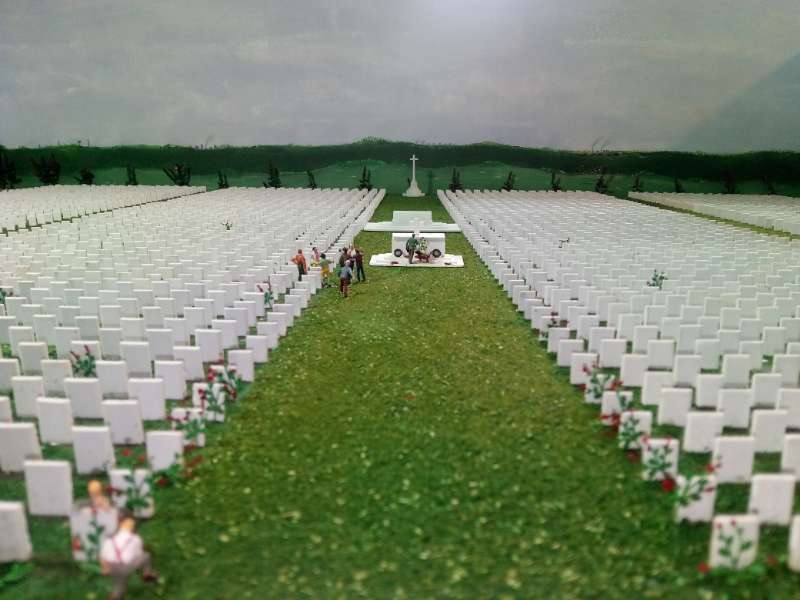 King House, Boyle will see the unveiling this Friday in the Connaught Rangers Association Room of Remembrance, of a model to commemorate the 100th anniversary of the signing of the Treaty of Versailles that officially brought to an end The Great War of 1914/18.
(By William Beirne CRA)
This fourth and final model is a representation of a Commonwealth War Graves military cemetery, containing over four thousand headstones representing just a small percentage of the lives lost from the Island of Ireland.
Visually this model is very impactful and has already received many compliments for what it is trying to represent, the total horror that is the scale of loss that war is. The four models themselves tell a story of the different years of the War but ultimately with our last model we wished to depict for people who have not seen a Commonwealth War grave the sheer scale of industrialised killing that The Great War represented. The Connaught Rangers Association collection and especially our Room of Remembrance was created to simply be a place where soldiers who served and died with the Connaught Rangers Regiment could be commemorated.
Along with our wall Memorial which was unveiled last November, this final model will compliment the story that forms part of this prized collection that has taken many years to create, and is now locate in King House, Boyle.
The Connaught Rangers Association wish to thank, Boyle Men's shed, also Derrick Winter and Martin Connolly, all others who helped with the models creation over four years and the support given to the CRA, for publicity from Boyletoday.com website, also the Editor Roscommon Herald newspaper, also Roscommon County Council and the staff of King House.  A special note of thanks goes to Mr Mel Gavin, R&D Coordinator- Contract Research Unit, Innovation Centre, Institute of Technology, Sligo for his generous support and good will.
The unveiling will take place at 3pm Friday June 28th in King House, Boyle and all welcome to attend.