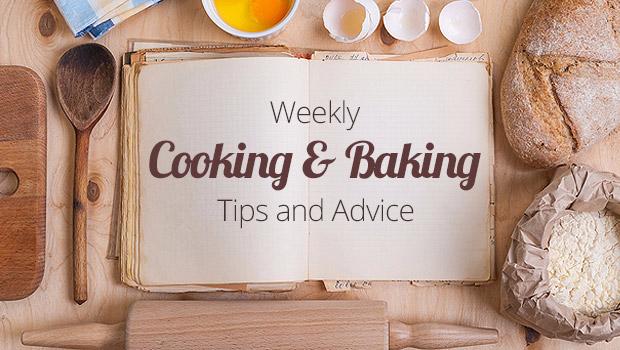 Welcome to Cooking and Baking Tips and Advice, a new blog here on Boyletoday.com. Every Wednesday we will bring you a simple new recipe and some tips to get the best from your food and cooking.
Chicken Bake with Portabellini Mushrooms and Gruyere
This savoury version of a bread and butter pudding with chicken and mushrooms makes a satisfying midweek family supper.
Preparation time:15 minutes
Cooking time:40 minutes to 45 minutes
Total time:55 minutes to 1 hour
Ingredients
6 Free Range Medium Eggs, beaten
450ml Whole Milk
200g thick sliced white bread, crusts removed, cut into 2.5cm cubes
100g Gruyère, grated
20g pack fresh flat-leaf parsley, chopped
2 tbsp vegetable oil
500g pack 4 chicken breast fillets, cut into 2cm cubes
250g pack organic Portabellini mushrooms, thinly sliced
Method
Preheat the oven to 190°C, gas mark 5 and grease a 1.2 litre baking dish. Using a fork, lightly beat the eggs and milk together in a large bowl. Stir in the bread cubes, 75g of the cheese, the parsley and some freshly ground black pepper. Leave to stand for 10 minutes while you prepare the remaining ingredients.
Heat half the oil in a large frying pan and brown the chicken for 4-5 minutes, then remove from the pan and drain on kitchen paper. Heat the remaining oil and cook the mushrooms for 3-4 minutes, until just starting to soften. Drain on kitchen paper.
Stir the chicken and mushrooms into the egg and bread mixture, then pour into the prepared baking dish. Sprinkle with the remaining cheese and bake for 30-35 minutes until risen and golden and the chicken is thoroughly cooked, with no pink meat. Allow to stand for 5 minutes, before serving with some cooked Chantenay carrots and steamed green beans.
Cook's tips
For a different flavour, try using an alternative cheese, such as Gorgonzola or a mature Cheddar. Make this dish vegetarian by substituting the chicken with vegetables such as peppers or courgettes, and using a vegetarian cheese.
How to…..
Enjoy Healthy Desert Recipes
By using some of these healthy dessert recipes and ideas, you can turn dessert from an occasional splurge, to an everyday treat, without harming your health or your waistline.
Denying a sweet tooth can be difficult if you are trying to eat a healthy diet. The problem is that denying that sweet tooth for too long can lead to bingeing. A better option is to find healthier ways that you can enjoy sweets by making desserts with healthy recipes. Even if you have some favorite recipes on hand, it's easy to make a few changes to make the dessert a bit better for you. By eliminating ingredients that are high calorie and high fat, you can enjoy healthy desserts that won't sabotage your healthy diet. If you're not sure where to begin, here are some tips to help you get started.
Tip 1 – Cut Back on Sugar 
One of the best ways to make dessert recipes healthier is to cut back on the sugar within the recipes. You can quickly reduce carbs and calories when you reduce the sugar in your recipe. You can usually reduce the sugar by ¼ to 1/2 without hurting the taste of the recipe. You can even replace the remaining sugar with honey or maple syrup.
Tip 2 – Replace Unhealthy Fats 
Many desserts contain lots of unhealthy fats. If you replace about half of the oil, butter, or shortening with a better option, you can really make the recipe healthier. Applesauce or mashed banana make great substitutions. Your finished result will still be nice and moist, but you'll significantly lower the fat and calories in the dessert.
Tip 3 – Eliminate Extra Ingredients
Sometimes there are ingredients that are extraneous, which means you can eliminate them without a problem. For example, if you're making a cake, do you really need all that icing on the cake? You can eliminate icing on some cakes and still have a great taste without all the calories that come along with the icing.
Tip 4 – Look for Lower Fat Milk Substitutes 
Many recipes call for the use of whole milk, which adds quite a bit of fat and calories to the finished dessert. You can lower the calories and fat significantly by simply going with a lower fat milk option, such as 1% milk or skim milk. You may be able to use low fat non-dairy milks like soy milk or rice milk as well.
Tip 5 – Cut Back on Ingredients High in Calories 
It's also a great idea to cut back on the ingredients that are high in calories to make your desserts a lot healthier. For example, if you have a recipe that calls for ½ cup of chopped pecans, cut that back to 1/3 cup. It won't hurt the recipe and you'll shave off a lot of calories without affecting the taste.
These are just a few of the substitutions you can make if you want to start enjoying healthier desserts. Of course, there are other substitutions you can learn about as well. Take the time to do some research to find out more hints that will help you enjoy sweets without ruining your healthy diet.
Would you like to see your recipe published here? Please send your recipe and contact details to [email protected] and we will be delighted to publish in an upcoming "Weekly Cooking Tips and Advice" blog here on Boyletoday.com. Your name and details can remain anonymous if required.