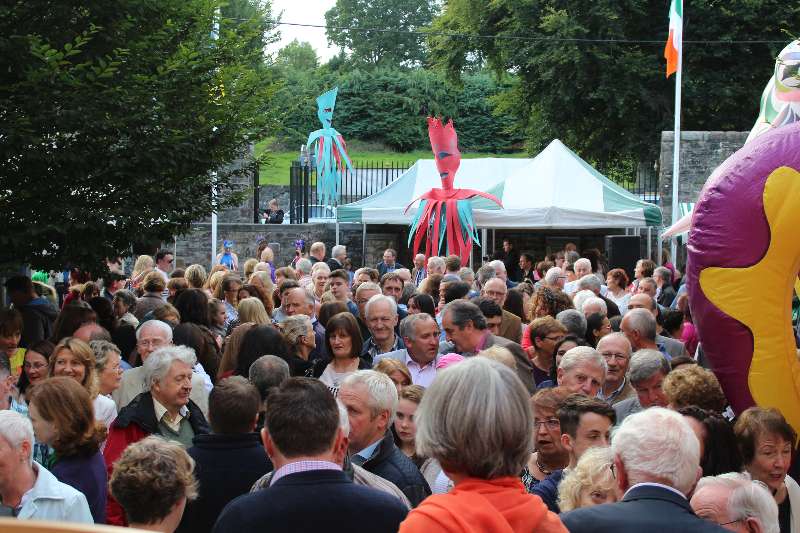 The countdown for the nationally acclaimed Boyle Arts Festival has started. BAF 2018 will open on July 19th and continue until July 28th.
There are almost fifty events to choose from in the ten day calendar of art, music, drama, film, comedy, spoken word, children's events, workshops and literature.
The official Boyle Arts Festival programme for 2018 will be launched in a few weeks time and while the Festival office will not be open until July, you can still beat the rush by simply logging on to www.boylearts.com to view some of the headline artists already announced.
Tickets for a selection of events are now available to purchase online and you can do this by going to www.eventbrite.ie and searching for Boyle Arts Festival. You can also go to our website and follow the links to buy tickets, under each artist profile. Our programme of events is nearly complete now and new artists are being added every day. Watch out for some more high profile names, in the coming weeks.
Some of our headline artists this year include Celine Byrne, Ham Sandwich, New Airs, Mundy, The Don Baker & Rob Strong Band, Sean Keane, James Carty, Leonie McDonagh and Mongrel State to name a few…..  the list really does go on and we can promise you an unforgettable and entertaining experience at this year's Festival!
Huge thanks to all our local sponsors, who continue to support us so generously. If you would like to become a sponsor and have not received one of our letters, please contact [email protected]
Friday, May 11th is the last date for receipt of sponsorship and inclusion in our programme, which will go to print shortly.
For more information on Boyle Arts Festival 2018 please go to www.boylearts.com  www.eventbrite.ie or email [email protected]  Follow us on Facebook.
Boyle Arts Festival is supported by The Arts Council, Fáilte Ireland, Local businesses and Roscommon Co. Council.
By Brendan McGee.