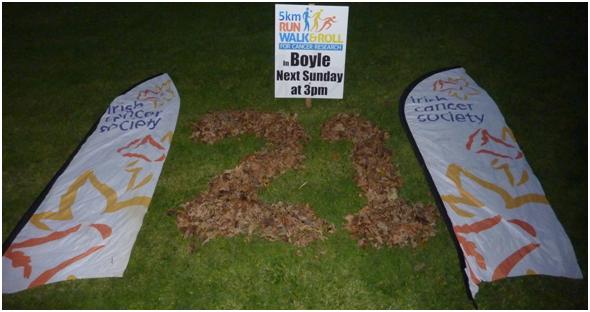 The 21st annual run in aid of Cancer Research will take place in Boyle on Sunday the 23rd of October.
Registration will be from 1.30pm with the Run/Walk starting off from St.Joseph's Hall at 3pm and going through the town via Main St., Abbeytown, Maple Drive, Carrick Road and returning back to the hall via Marian Road where light refreshments will be available afterwards.
This is a non competitive event for all ages and abilities and a fun day for all the family.
The only one you are competing against is yourself.
Entry is €10.00 for adults and €5.00 for under 16's and €20.00 for a family.
Please share our page on facebook and take a look back at some of the memories of the last 20 years you might see someone you know.
Thank you for your support over the last 20 years in which the Boyle run alone has raised over €158,000 for Cancer Research in Ireland.
Looking forward to seeing you there Damian Regan 0863942388.