News
Croghan artist's exhibition opens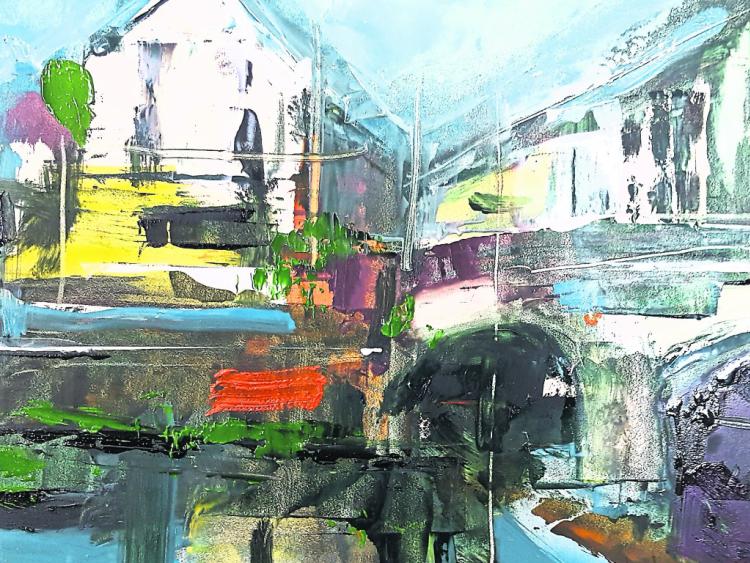 An exhibition of paintings by Croghan based artist Frances Murray opens this evening in the Leitrim Design House.
This new exhibition of paintings is titled An Droichead and will open at 7.30pm.
Frances Murray is a Visual Artist based in Croghan, Co. Roscommon. Her new collection of paintings are a compilation of small works mostly in oils depicting scenes of the beautiful heritage of Boyle town. Special attention is given to the often overlooked bridges which cross the Boyle river. These compositions highlight the contrast between the geometric forms of buildings and the voids created by arches of the bridges and their reflections. A number of works also depict figures, which are central to the makeup of a town.
Originally from rural Kilkenny, Frances went on to study both Fine Art and Applied Social Care. She currently works fulltime in social care while concentrating on her painting in her free time. Working in a variety of mediums, Frances is particularly drawn to the spontaneity and surprise element of watercolour. Drawing and painting from direct observation is fundamental to her compositions. The human figure is often a presence within her work, however more often the subject matter takes the form of man-made objects juxtaposed in a natural environment.
Frances has proven herself as a keen plein air painter, successfully competing in plein air competitions. Her style can be considered painterly, retaining an abstract quality yet can still be read as a representational painting. She employs abstract passages with a free handling of paint to capture the light and atmosphere of her subject. Painters which influence her work are Basil Blackshaw, Camille Souter, William Turner, Tony O'Malley and Howard Hodgkin.
Alll are welcome to the reception launch of An Droichead.