News
€50,000 Clar funding announced for Croghan NS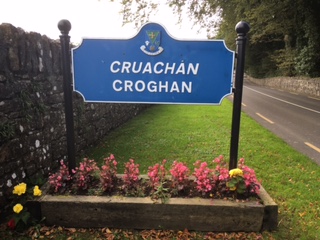 Croghan National School has been awarded €50,000 under the Department of Rural and Community Development's CLÁR Programme.
The grant is for an inclusive play area "which is intended to be a safe place for all abilities especially the children in the Autism Spectrum Disorder (ASD) Unit".
Overall County Roscommon received €270,000 in grant aid under the scheme which was announced on Monday.
In Sligo, Geevagh NS has been awarded €46,242 for 'extension of footpath, drainage and lighting.'
Further announcements under the CLÁR programme will be made by Minister Humphreys in the coming weeks.
Announcing the funding, Minister Heather Humphreys said: "The CLÁR Programme 2021 puts our young people at the fore. From investing in our schools, playgrounds, outdoor amenities and other projects – we are demonstrating the value and appreciation we have for the leaders of the future."
Since the CLÁR Programme was reintroduced in 2016, it has provided funding of over €38m to over 1,600 projects under various measures.
This year, Measure 1 of the Programme will provide almost €2 million in support for projects in 52 communities.
The projects will provide and improve safety infrastructure such as footpaths, public lighting, traffic calming measures and car parking facilities. This measure also continues to support projects that help adapt the environs of schools and community facilities to help meet challenges arising from the pandemic.
Measure 2 funds outdoor community recreation facilities and this year funding of over €2.2 million will be provided in support of 52 projects across communities throughout the country. This measure includes supports for the development of new and enhanced community spaces including supports for playgrounds and Multi Use Games Areas (MUGAs).