News
Croghan awarded €100,000 for enhancement work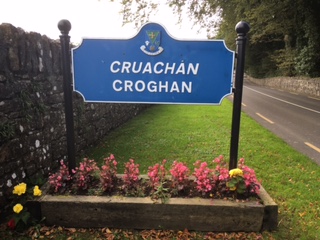 The North Roscommon village of Croghan has been awarded €100,000 funding for enhancement work in the village, to include a new pedestrian paved network, landscaping and enhancement of the public amenity area.
The money, under the Town and Village Renewal Scheme, was announced by Minister Heather Humphreys this morning.
The county secured €800,000 under the scheme with Dysart, Knockcroghery, Rooskey, Tarmonbarry, Four Roads and Lecarrow also awarded funding.
In welcoming the news, Senator Eugene Murphy said "The €15.4m funding will assist towns and villages to implement measures that can help them to respond to the challenges associated with COVID-19".
The funding will benefit 147 towns and villages and will fund a wide and diverse range of projects nationwide including walkways, community parks, outdoor cinemas, cycleways as well as the regeneration of derelict buildings and enhancement works at tourism attractions and other important local amenities.
Funding has also been provided for the development of a number of remote working facilities in rural towns and villages. Successful projects will see the renovation and conversion of vacant buildings into digital hubs as well as adaptions to local community centres to provide for remote working and eLearning facilities.
"I am delighted to see a total of €800,000 allocated to County Roscommon towns and villages and some €690,000 allocated to County Galway. Rural communities are the lifeblood of rural Ireland and living through a pandemic in the past year has made us all appreciate our own locality even more and we realise the importance of getting exercise and fresh air so it's great to see many of the projects being funded include outdoor and recreation facilities.
"COVID-19 has highlighted the huge opportunities that remote working presents for regional development. A wide range of projects approved for funding will see the development of remote working facilities in rural towns and villages",
The funding announced today is in addition to €10.4 million allocated by Minister Humphreys to 363 towns and villages since August 2020 for immediate COVID-19 response measures under the 2020 Town and Village Renewal Scheme.
In total, over 500 projects are now being supported with funding of more than €25 million under the 2020 Town and Village Renewal Scheme.