News
Curlew Warrior Run held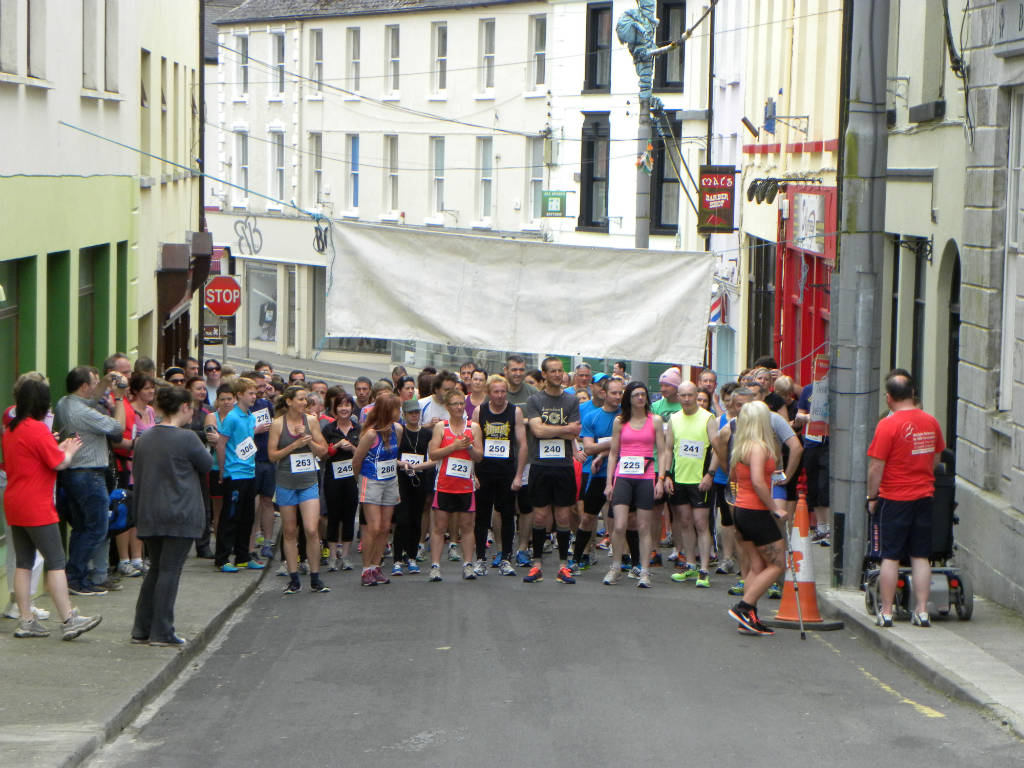 Michelle Lannon 3rd

Emma Donlon 2nd

Donal Egan winner.
The Curlew Warrior Challenge
10k Run, Walk or Hike
Over 100 runners and walkers took part in this morning's Curlew Warrior Challenge.
The weather held good and there was great local support for this worthy event.
Results as follows:
1st Donal Egan Sligo 40.05
2nd Emma Donlon Strokestown 41.50
3rd Michelle Lannon 42.54
Before the start Anne Marie Hayden – spokesperson for MS Ireland said: The Curlew Warrior 10K Challenge will be taking place for it's 4th year on Sunday June 15th in Boyle. All proceeds in aid of Roscommon Branch M.S Ireland, which goes towards providing much needed services & Physiotherapy to those people affected with MS in the county of Roscommon but also across county borders! We would love to see lots of faces there on the day! And it is for a very worthy cause! Many thanks in advance"
 Everyone buying a
ticket this
year is in for the draw. Prizes include an Apple iPad, €150 Stewarts
voucher,
meal vouchers from  Bruno's, Open Door, An Craoíbhín, Clarke's , Tai Chi
Court,
Wing Hung and Kilronan Castle,.  Vouchers from Bodaberg , Zipit ,
Battlebridge
Paintball,  Other vouchers from Supervalu. Justine Flowers. Aura .Enhance.
Phillipa's,  Supervalu. Justine Flowers. Waikiki, W.J. Sloan's, Hair &
More, Joe
Simon's and Dalys. Race winners get €130 vouchers from sásta Fitness
trophies
from Feelystone and perpetual cups from Mattimoe's bar, Tea/coffee is
provided by
Creighton's bar, Hot food by Troy's and sandwiches by The Fox's Den, Keash.
The organisers thank all the businesses and local people in Boyle for the great support they received in organising todays run.