News
Daniel Hughes receives award for bravery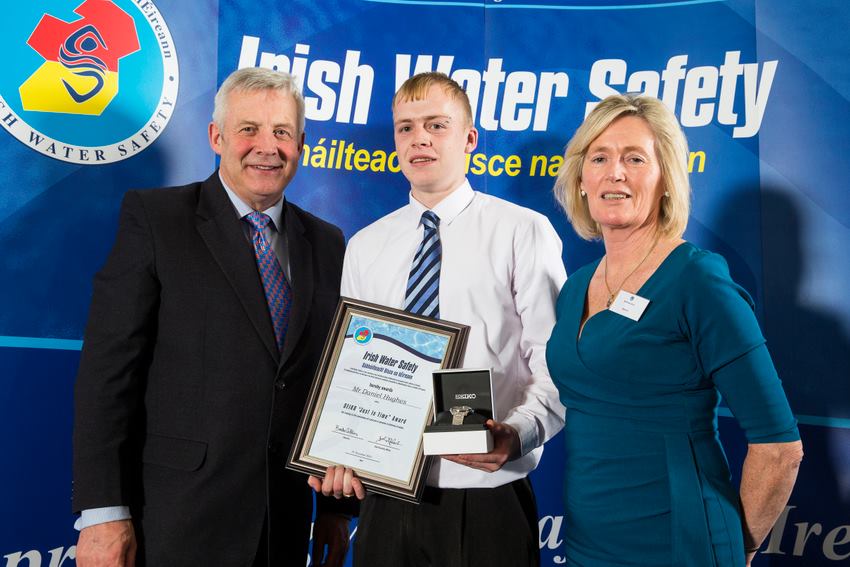 Daniel Hughes pictured receiving his award in Dublin Castle yesterday.
Daniel was among those honoured in Dublin today by the Irish Water Safety Association.
"At the Boyle River in Co Roscommon Daniel Hughes was swimming in July when he heard shouts for help. He swam downriver towards the shouts and came upon two teenagers in difficulty in the water.
He told them to keep calm, grabbed hold of a girl and pushed a boy towards a rock. He swam to the river bank with the girl and then went back out to the boy and brought him to safety."
Excerpt from Irishtimes.com