Events
Deputy Scanlon opens Boyle office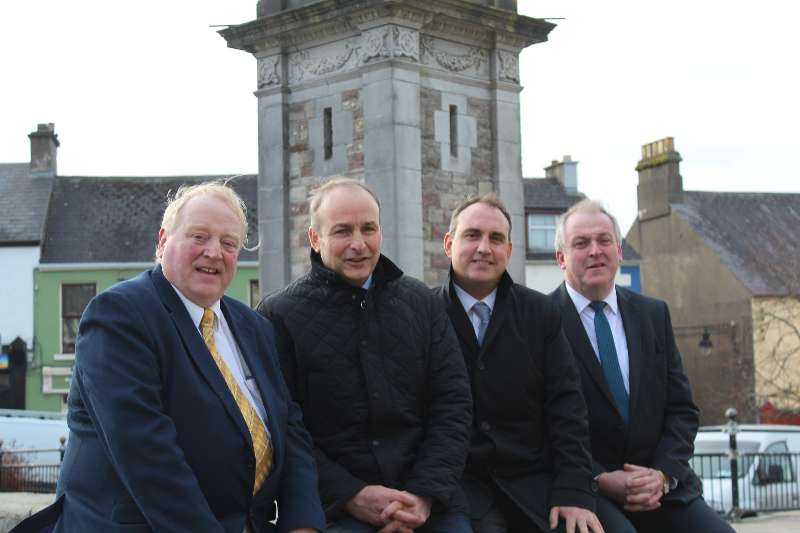 Deputy Eamon Scanlon will open a new constituency office on St. Patrick Street in Boyle this evening Thursday June 28th at 7pm.
The official opening will be performed by Fianna Fail Spokesperson for Finance Michael McGrath TD.
Deputy Scanlon is a Fianna Fail candidate for Sligo, Leitrim, North Roscommon and South Donegal in the next general election.
He says he is opening his new office in Boyle "so that I might better represent you and I look forward to being able to engage with families, businesses and local groups in the area. It's an important step and will give local people a place to come and raise local issues".
All are welcome to attend the office opening.
(Deputy Scanlon is pictured on left with Michael Martin, Marc McSharry and John Cummins during Mr Martin's visit to Boyle)