Events
Easter afternoon tea in Tawnytaskin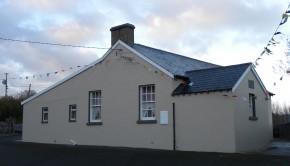 The annual Afternoon Tea Event will once again take place this Easter Sunday and Monday April 16th and 17th.
This year all monies raised will go to purchase a defibrillator.
It is the Committee's intention to place the defibrillator outside of the building in case of emergencies.
We are delighted to announce we will have Martina Morris, photographer exhibit her fantastic pictures and cards.
Further details contact Ann on 086 813 0005.