News
Hanna thanks Boyle's David Tiernan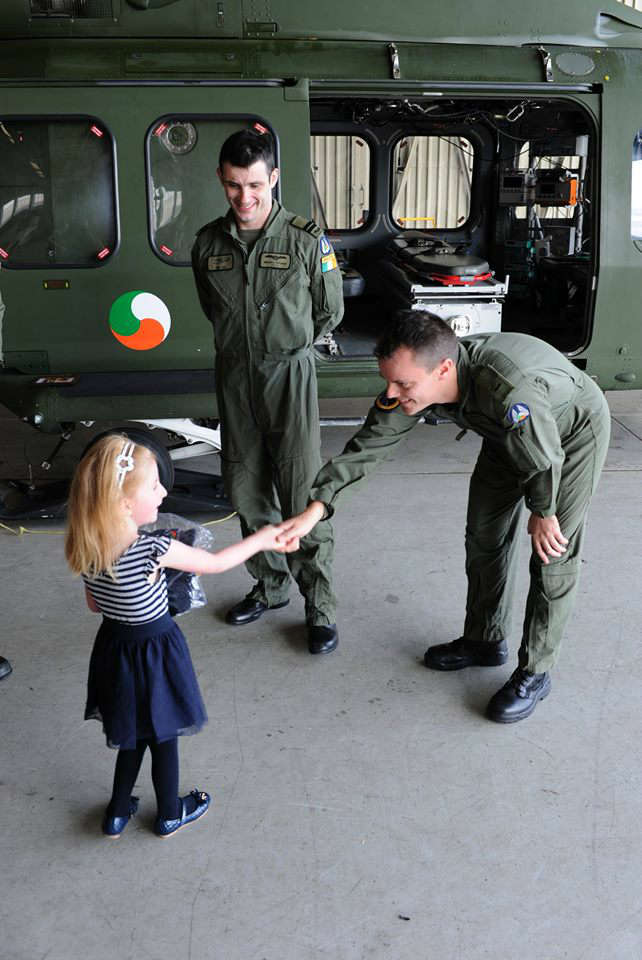 The Air Corps had a special visit from a VIP earlier today, 5 year old Hanna from Donegal who came to say thank you to some of her heroes including Boyle man David Tiernan from Forest View.
On the 26th November 2009 she first met with Capt Finbar McArdle, Capt Michale Noonan and Cpl Dave Tiernan when they were tasked with bringing her on an neonatal air ambulance from Letterkenny to Dublin.
Hanna needed to urgently get to Crumlin hospital and, …thanks to the speedy transfer from her helicopter crew and the support from Air Corps ground staff, she got the treatment she required and has made a full recovery.
The Air Corps complete over 100 air ambulances every year and the crews rarely hear how our special passengers get on. Meeting Hanna today and seeing her full of life is a great reminder to our crews of the difference they can make and why we do our best to provide this service 24 hours a day, 7 days a week, all year round.
Pic courtesy of Irish Air Corps shows Hanna thanking David.