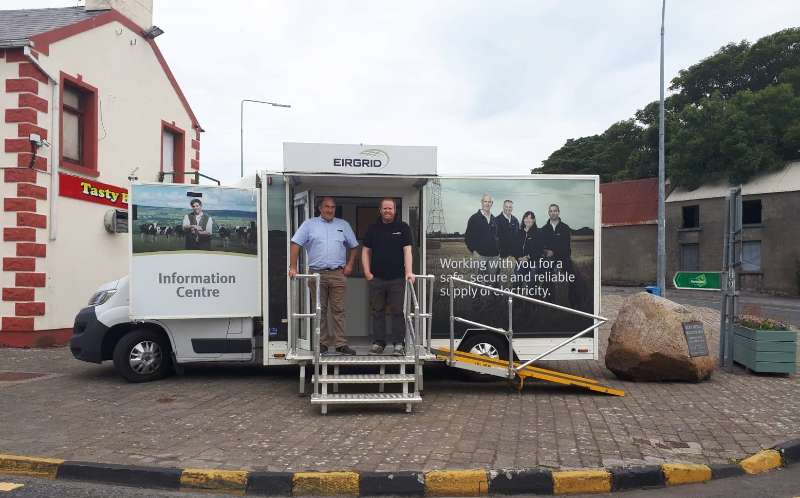 Eirgrid will have a mobile unit in Ballaghaderreen today Thursday October 17th so you can have your say on the North Connacht 110kV project.
The unit will be located on at the Northern and Western NWRA Chamber, Ballaghaderreen, from 1pm-8pm
If you have any questions on the project or need further information, you can drop into the unit on Thursday.
The start point for the North Connacht project will be at the Moy substation near Ballina. The end point will be either Tonroe substation near Ballaghaderreen or Srananagh substation near Sligo. Routes between Moy and the two possible end points will be identified at a later stage of the project.
The project will be a 110 kV overhead line or underground cable. If an overhead line is used the majority of the line would be carried on twin pole sets.
Find out more here
(Image via Eirgrid Facebook page)