News
Enda in All Star Awards final tonight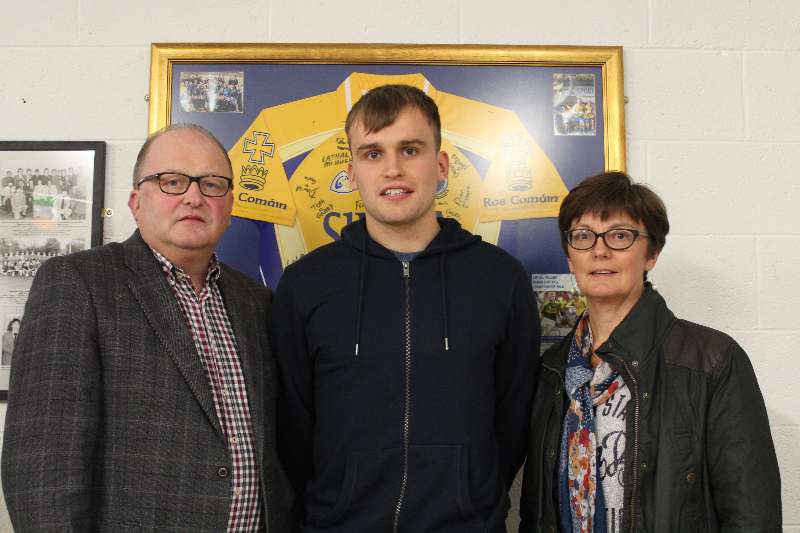 The best wishes of the town and community go to Enda Smith who is a finalists in tonight's PwC Football All Star Awards.
The final 15 that make up the PwC All-Star Football team of 2017 will be announced live on RTÉ TV commencing at 7pm.
The winners will be presented with their coveted awards at a gala black tie banquet in Dublin's Convention Centre tonight Friday November 3rd.
Enda and his Roscommon team member Conor Devanney are among the three goalkeepers, 18 defenders, six midfielders and 18 forwards seeking to make the final 15.
It has also been agreed to honour all of those nominated with a specially commissioned certificate of achievement.
Meanwhile, Enda will fly to Australia on Sunday with the Irish Squad for the forthcoming two series test.
The opening game takes place in Adelaide on November 12th with the deciding leg in Perth on November 18th.
(Enda is pictured with his dad Mike (Junior) and mother Mary at last week's presentation by Boyle GAA club to Enda)