News
Evelyn presented with Pro Ecclesia medal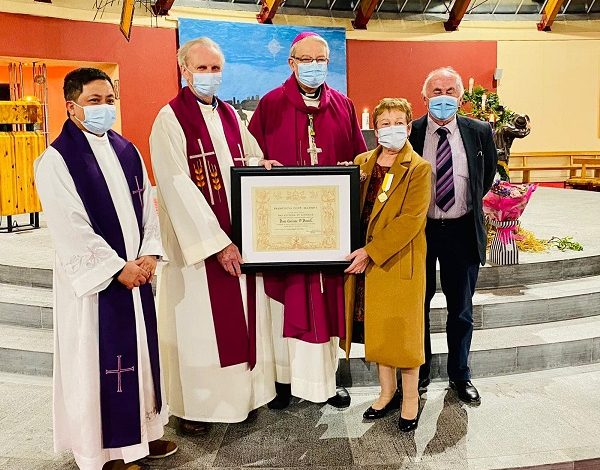 Congratulations to Evelyn O'Donnell from Forest View in Boyle who was presented with the Pro Ecclesia medal on Saturday evening by Bishop Doran after the Vigil Mass in St. Joseph's Church.
The medal is awarded for distinguished service to the church by lay people and clergy and was instituted by Pope Leo XIII on July 17, 1888, in memory of his golden jubilee in holy orders and was awarded to the men and women who had made a significant contribution to the success of the jubilee and the associated Vatican Exposition. It was made a permanent distinction only in October 1898 and rewards both clergy and lay persons for outstanding service to the Pontiff or the Catholic Church. The medal is awarded in three grades: gold, silver or bronze.
It is the highest medal that can be awarded to the laity by the Pope.
Evelyn is well known in the community where she is a valued member of a large number of local organisations and groups.