News
Extra €301,500 funding awarded to Boyle project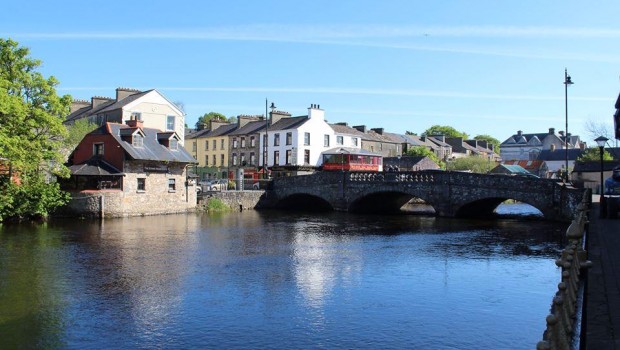 Minister for Rural and Community Development, Heather Humphreys TD, has announced additional funding of €301,500 for the 'King House Cultural Quarter Enhancement Project' in Boyle.
The money was part of a €3.5 million announcement made on Tuesday by Minister Heather Humphreys for 12 projects nationwide supported by the Rural Regeneration and Development Fund (RRDF). The 12 projects were among 25 projects initially approved for funding under RRDF in April of this year.
Following a full cost review of the projects involved, the additional funding is being made available to ensure they are delivered to the highest possible standard in order to benefit the local communities in the areas concerned.
Locally Minister of State Frank Feighan TD has welcomed additional funding for the 'Energising Boyle Town Centre and King House' of €301,500. This project has a revised cost of €2,416,000 with RRDF funding from the department now of €1,872,900.
"I wish to thank Minister Humphreys for the additional funding of €3.5 million and the extra €301,000 for Boyle, I want to thank her for taking on board my representations on costs that reflect the fact that it is a challenging time in construction and that further financial investment from Government is required to ensure these projects can be delivered in full".
"It is important to ensure that no delays would be encountered in their delivery and that appropriate funding is in place to cover contingencies in the current volatile cost environment" concluded Minister Feighan.
It is understood the 'King House Cultural Quarter Enhancement Project' , which forms part of the Boyle Town Team backed Boyle 2040 plan, will include the provision of redesigned paved areas along Bridge Street and Shop Street to improve pedestrian infrastructure, along with new surfaces, lighting, hard and soft landscaping and street furniture in this town centre area, redesign of the existing public car park adjacent to the Post Office to address existing car parking arrangements and provision of a newly designed car park for safer pedestrian and traffic movement and improved landscaping and surfacing to enhance the visual amenity of this area along with all other site and ancillary works associated with the above. Investment will also be made in the facilities and attractions at King House.