News
Fall in Love with Boyle window winners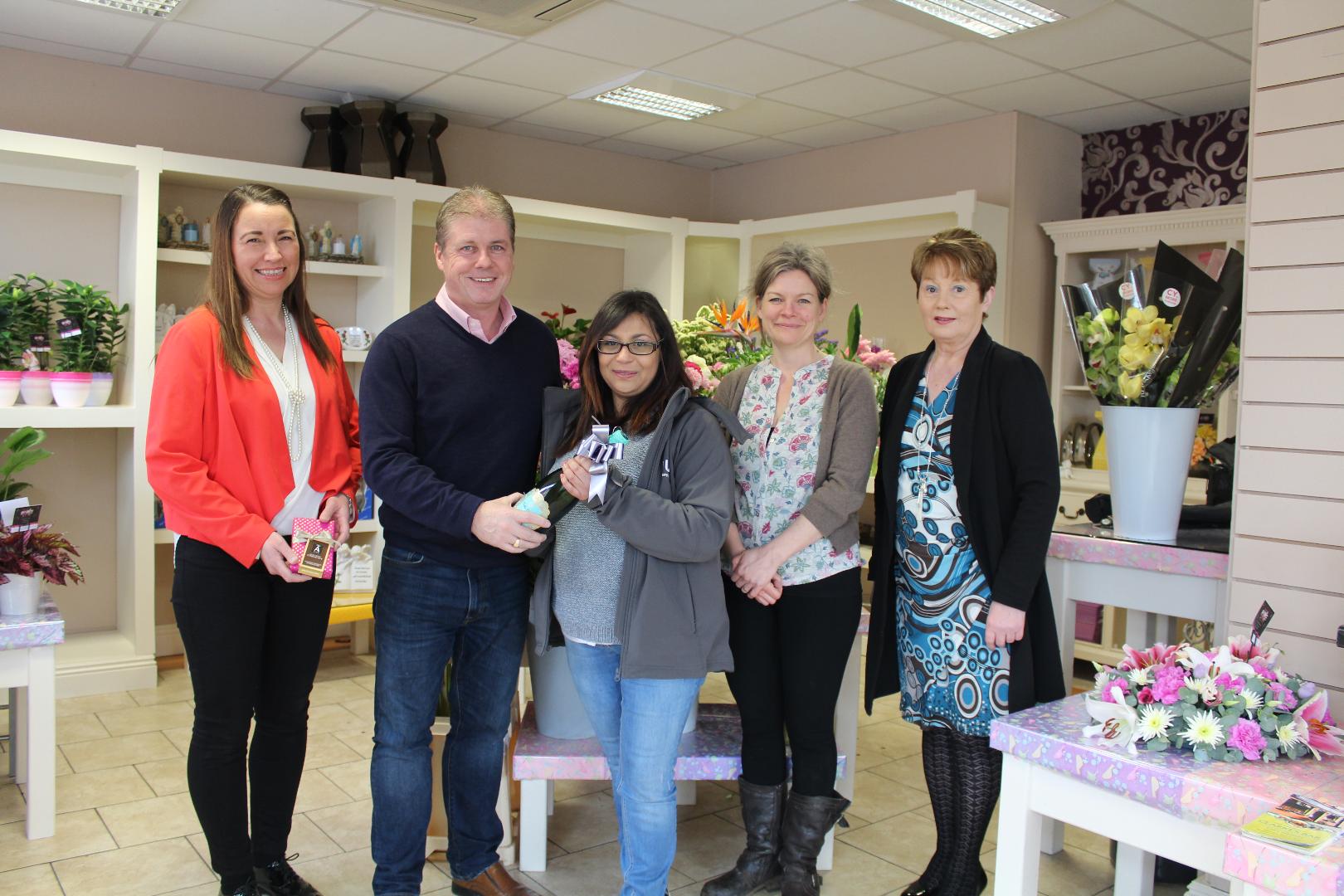 The winners of the window display held during the recent "Fall in Love with Boyle" weekend were presented with tokens of appreciation by Boyle Town Team on Tuesday.
First prize winner was Pure Flowers with Taylors Interiors and The Open Table restaurant joint runners up.
Photographed at the presentation were (l-r) Orlaith Martin (Taylors Interiors), Brian Nerney (Chairman, Boyle Town Team) Chantelle Kennedy (Pure Flowers), Justina Gavin (Secretary, Boyle Town Team) and Kitty Mullaney (Taylors Interiors).
Boyle Town Team is a Roscommon County Council iniative made up of volunteers from various community groups, town and district businesses and other community activists all of whom have the common goal of improving the town of Boyle and the surrounding district.
The Team is chaired by Brian Nerney, with secretary Justina Gavin and a committee consisting of John Cummins, David Gunning, Trevor Conroy, Tish Golden, Sinead Devine, Martin Connolly, Cecil Draper, Mervyn Boles, Bodo Funke, Frank Geelan, Dara Callaghan, Alison Clarke and Siobhan Gallagher.