News
Falling masonary damages car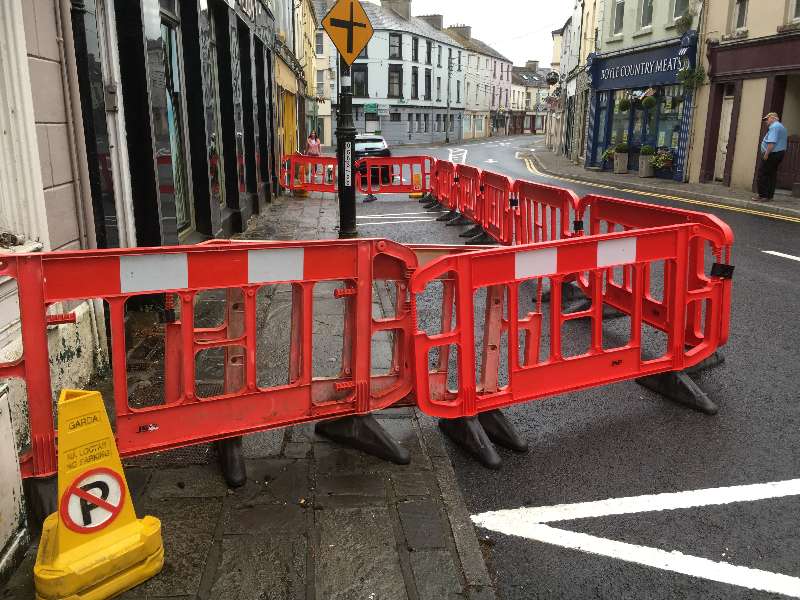 Roscommon County Council sealed off a portion of the footpath on Main Street in Boyle on Thursday evening following an earlier incident.
It is understood masonary from chimney of a vacant building on the street became dislodged and feel onto the footpath.
Thankfully there were no pedestrians on the street at the time but it is understood a vehicle parked nearby suffer damage to it's roof, windscreen and bonnet.
Gardai cordned off the area with cones pending the arrival of Roscommon County Council who subsequently erected the barriers as can be seen in the photograph above.