News
New Herbal Clinic opens on Main Street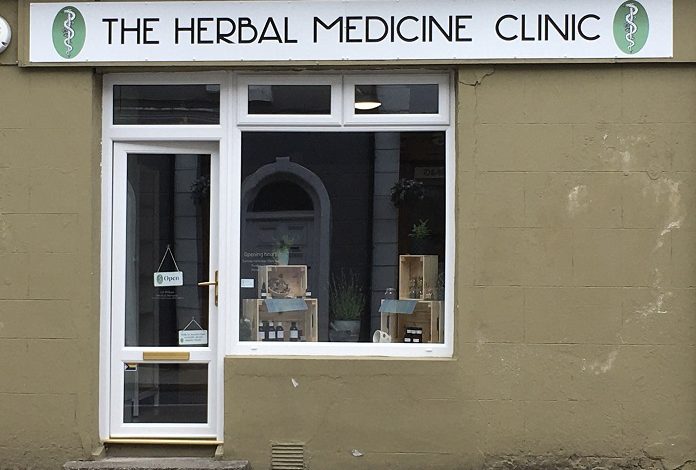 The Herbal Medicine Clinic, in Main Street, Boyle, opened its doors on Wednesday 8th June, however there will be a Grand Opening on Saturday 18th June at 12 mid-day, when Frank Feighan TD, Minister for Health, Well-being and Drugs Strategy will officiate and cut the ribbon, followed by a very warm welcome to the clinic to all who attend. "Light refreshments will be served throughout the afternoon, and there will be the opportunity to have a look around, see the new consultation room and ask questions".
"The clinic is open from Tuesday – Saturday, 10am-6pm and appointments can be made either by dropping into the clinic or calling 086 411 9115, or emailing [email protected] Walk-in appointments are sometimes available. Website: www.lizmilhamherbalmedicine.com Instagram:https://www.instagram.com/liz.milham.herbal.medicine/
"There is also a Nutritionist and reflexologist available for appointments on Wednesday afternoons, and appointments can be made directly with Doris on 085 154 3354, email: [email protected]"
"Liz Milham is a registered Medical Herbalist, and is a member of the International Register of Consultant Herbalists, so she works within a strict ethical framework. Prior to becoming a herbalist, Liz had a long career in mental health, was a senior charge nurse in psychiatry, holds a post-graduate diploma in Counselling from Reading University (UK) and had a private counselling and psychotherapy practice in the UK".
"She uses an individual approach to treatment, taking care to consider a person's entire health history, diet, and lifestyle to determine the underlying cause for illness, and prescribes a bespoke herbal treatment. The initial consultation takes around 90 minutes, and is detailed, but relaxed and friendly. Follow-up appointments are shorter and arranged as necessary".