News
Boyle connection to international scientific company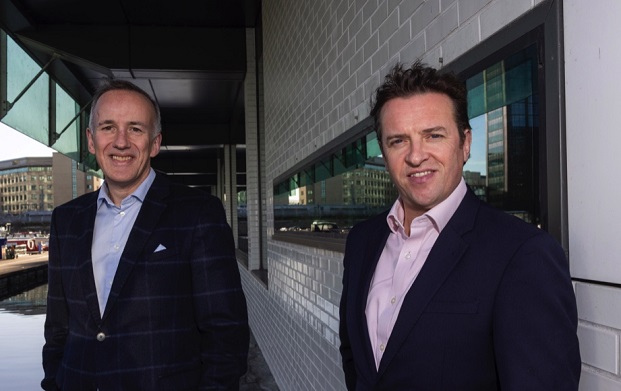 An international scientific, research and education company with Boyle connections has recently had a management buyout of the business and is now moving ahead with an "ambitious programme of enterprise-level expansion".
Allergy Standards Limited (ASL) is headed up by Chief Executive Officer (CEO) and company founder, Dr. John McKeon and Chief Strategy Officer (CSO) Dr. John Ryan.
John McKeon's father is originally from Main Street in Boyle, the same street in which his business partner John Ryan grew up in and on which his mother Mary still resides.
According to Dr McKeon: "This deal (management buyout) is an important and significant milestone for ASL and occurs at a time where our mission to improve indoor air quality is most relevant". "We have just launched our ASL Academy– an online educational platform designed to bridge knowledge gaps around the growing issue of poor indoor air quality that have been triggered by Covid-19."
Dr John Ryan added: "ASL has an ambitious programme of enterprise-level expansion, while enabling further innovation in our client base through our customer experience platform". "We are enabling brands connect their sustainability and air quality offerings to their clients so they can make smarter purchasing decisions. I am delighted to join with John to expand ASL on a wider world stage."
Dr. John McKeon has founded a number of life science businesses. He is the Entrepreneur in Residence at the Centre for Practice and Healthcare Innovation in the Faculty of Health Sciences, as well as a member of the Knowledge Transfer & Innovation Committee in Trinity College Dublin.
Dr. John Ryan has acted as an advisor, business mentor and non-executive director to a number of funds, private and NFP entities and has worked as a sustainability and ESG advisor globally. He is the founder of Certification Europe Group and instigated and led the 2020 shareholder-initiated sale of that business to private equity. He has experience in Ireland, UK, USA, Canada, S. Africa, Saudi Arabia and with both private (SME to multinational) and public sector clients and was a non-executive director (NED) of the Irish business representative group, ISME, for over 10 years during which time he served as Vice-Chairman and Chairman and contributed to various pan European business committees.
Read more about Allergy Standards here and here
(Image via ASL website)