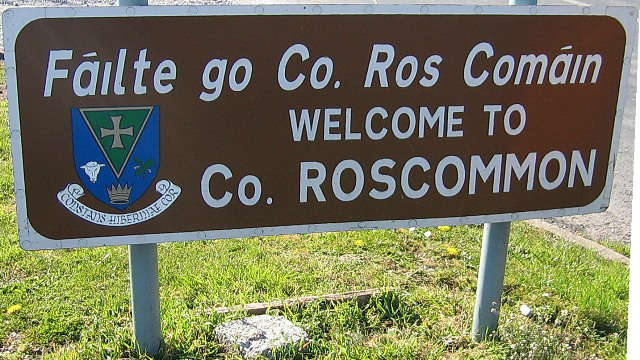 Fleadh Cheoil na hÉireann, Ireland's biggest traditional Irish music festival, kicks off in Sligo this weekend to begin an 8 day musical extravaganza that is expected to draw record crowds to the north west region.
The Fleadh will be launched on Sunday afternoon August 9th by President Michael D Higgins, who will address the crowds at the Wild Atlantic Way gig rig in the centre of the town. A series of musical events and colourful pageantry will precede the President's address, which is expected to touch on themes of returning friends, heritage and volunteering.
What will follow will be a week of music, enough to satisfy every taste, from the first-time Fleadh visitor to those who have become frequent visitors since the first Fleadh Cheoil took place in Mullingar in 1951. This will include concerts, workshops, classes, competitions, and of course the ubiquitous music sessions, which are likely to pop up in every pub and on every street for the duration of Fleadh week.
Some of the major concert highlights include The Second Coming, a spectacular fusion of traditional Irish music, song and dance, with aerial circus, theatre, narrative and film, which will take place on Fleadh opening night, Sunday August 9th at the Hawk's Well Theatre 8pm.
Another is a specially commissioned concert which will feature the legendary fiddle player Frankie Gavin, and which will focus on the life of one of Sligo's most influential fiddle players, the great James Morrison, who became a hugely important recording artist in New York at the turn of the 20th century. Produced by Sligo fiddle player Oisín Mac Diarmada, Transatlantic Connections: The James Morrison Story, will take place on Thursday August 13th at the Knocknarea Arena at IT Sligo 8pm.
Apart from these and many other concerts, once you dig a little into the heart of the Fleadh, you'll find sessions aplenty, on the street, in the pub, anywhere musicians meet, the chances are a tune or two will follow.
And because of the worldwide popularity of traditional Irish music, nowadays you're no longer likely to find the images made popular by the John Hinde postcards of long ago, now music is about tweeting where the best sessions are happening, and where an Irish accordion player will hook up with a Japanese harpist and a fiddle player from Berlin for a tune and a pint.
It's where hundreds of young people will throng the streets every afternoon in their Fleadh hoodies to play music and have a laugh, make new friends and take music selfies (tweeted using #sligofleadh2015). And with over 1,500 Fleadh volunteers helping out – keep an eye out for their purple Volunteer t-shirts – parents can relax in the knowledge that the Fleadh is for families, the pedestrianized town centre providing a safe, family-friendly environment.
And then there are classes. Every morning, hundreds of musicians of every age and ability will take expert tuition from household names as they pick up and share new tunes and techniques, or polish off their entries for the All Ireland Fleadh competitions, which take place in the latter stages of Fleadh week. In the afternoons, these musicians hit the town for the abovementioned street sessions, before dispersing later on for a bite to eat, before the streets of Sligo come alive again until late in the evening. As, with the Summer doing it's best to keep everyone indoors, there will be an endless number of sessions in pubs, restaurants and hotels in Sligo throughout Fleadh week.
Some Fleadh stats:
• Last year's Fleadh Cheoil (also hosted in Sligo) drew an estimated 350,000 visitors from all over the world, with an estimated value of €50m to the region's economy.
• Over 6,000 musicians descended on Sligo to take part in sessions, concerts and competitions.
• The Fleadh was covered by media outlets from the United States to the UK to Australia, even in the pages of National Geographic magazine. Last year's Fleadh print media coverage generated an AVE (advertising value equivalent) of over €1m.
• The Fleadh Cheoil is vested in Comhaltas Ceoltóirí Éireann, the national body responsible for the development of traditional Irish music. Comhaltas has branches worldwide, including in countries like Russia and Argentina.
• As well as hosting Fleadh Cheoil 2015, Sligo has, this year alone, hosted Yeats 150 celebrations (ongoing), the visit of HRH the Duke & Duchess of Cornwall Charles and Camilla in May, and recent Spanish Armada finds at Streedagh Beach have also propelled Sligo to the top of the international news agenda.
• Over 1,500 volunteers make the smooth running of the Fleadh Cheoil possible. The Fleadh is Ireland's biggest volunteer-driven festival.
• The centre of Sligo is fully pedestrianized for the entirety of Fleadh week, to ensure a safe environment and ease of movement for our many visitors, families and musicians.
Contact the Fleadh:
www.fleadhcheoil.ie