News
Formal recognition for Abbey Community College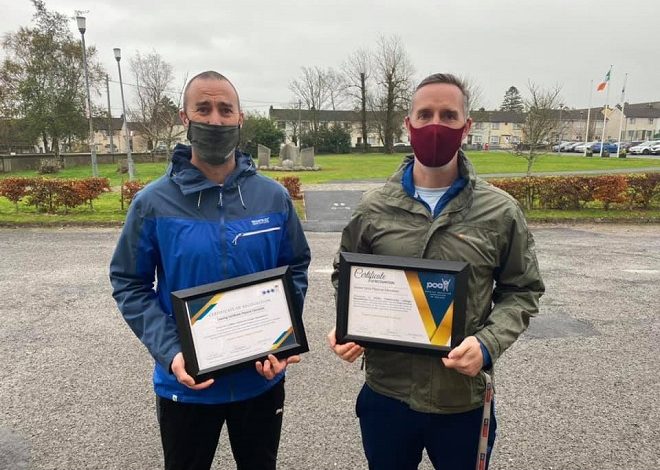 Abbey Community College in Boyle, two of it's psychical education teachers and it's students were formally recognised by the Department of Education and the PE Association of Ireland on Monday.
The recognition was for their role in the introduction of the new Senior Cycle Physical Education course combined with the Leaving Certificate Physical Education courses at the school.
Abbey College is presently the only school in the North-West offering P.E. as a full Leaving Cert Subject.
P.E Teachers Aaron O'Connor and Barry Greaney, who are pictured courtesy of the College, were presented with certificates in recognition of their great efforts in raising the profile of physical education and making PE such a strong and valid Leaving Cert option for the many students interested in careers in this area.