News
Four Post Office's near Boyle to close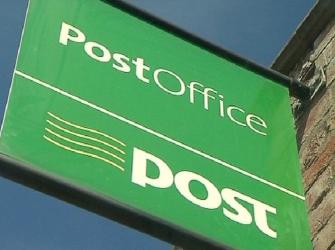 An Post has published the location of 159 Post Offices, including a number close to Boyle, that are to set to close.
Knockvicar, Ballinafad, Monasteraden and Gurteen are among those on the list.
In relation to Ballinafad, Boyle, at 7.6km is listed as the nearest Post Office.
For Knockvicar where Ballyfarnon is the closest PO, Boyle is listed as being an option within 15km
Others for closure in County Roscommon include Athleague, Cornafulla, Granlahan and Loughglynn.
In Co Sligo Gurteen and Monasteraden will also close.
The closures will occur at Post Offices where the serving Postmaster has opted to retire under an agreement concluded between An Post and the Irish Postmasters' Union (IPU).
According to An Post "Post Offices in locations where postmasters are opting to retire will close and the services will be consolidated with neighbouring offices ensuring their continued viability.  16 such post offices have already closed at the request of the retiring contractor."
"An Post is very grateful for the contribution of the Postmasters over so many years. We will work with the communities that they have served to ensure that their needs continue to be met by An Post for the future.
"The An Post team has done painstaking work combining business and demographic data with extensive local knowledge to produce a network plan which actively supports the future of rural Ireland. We are committed to ensuring a vibrant network for all our customers through investment and the expansion of e-commerce, financial and government services to drive usage and relevancy of the post office in today's changing environment, she added.
"'We fully acknowledge that this process will be difficult for some customers and communities but the end result will be a strengthened, viable post office network serving the needs of our country for the future,'' the statement clocluded.