News
Fundraising campaign launched following Elphin fire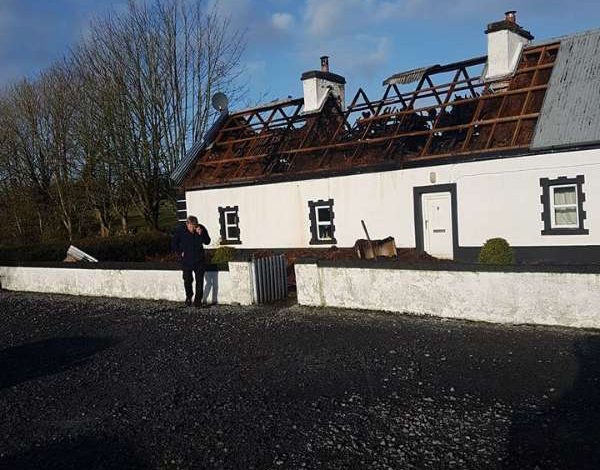 A fundraising page has been set up to help an Elphin family with a Boyle connection following a devastating fire at their family home on Monday last.
The 300 year old family home of Boyle resident Pacelli McDermott from Tawnytaskin, in which his two brothers reside, was extensively damaged by the blaze.
Pacelli's brothers Padraig and Vivion McDermott live in the centuries-old cottage in Clooneybrennan, Elphin.
Thankfully, both brothers got out safely from the fire but the house but its contents have been completely destroyed.
The thatch roof (which made it impossible to get homeowners insurance) has also collapsed and the damage is understood to be extensive.
Padraig and Vivion have had to move into temporary accommodation as the house is unlivable. Repair work will take many months to complete.
With no house insurance on the thatch cottage, the organisers of the fundraising campaign say they are relying on donations to help with rebuilding costs.
Padraig and Vivion are very involved in the Elphin community. Padraig drives the bus for the day care centre and delivers meals on wheels voluntarily. He is also involved in Comhaltas and the annual St Patrick's Day parade. Both men help with the town's Christmas lights every year. They also help organise the weekly Bingo meeting and sing in the Church Choir.
You can donate via 'Elphin House Fire – Emergency Fundraiser' on Facebook. Any donation, no matter how small will be greatly appreciated.
A meeting will also be held on Monday January 13th at 7pm in Elphin Day Care Centre to determine how else to assist the family
(Pic via fundraising Facebook page)