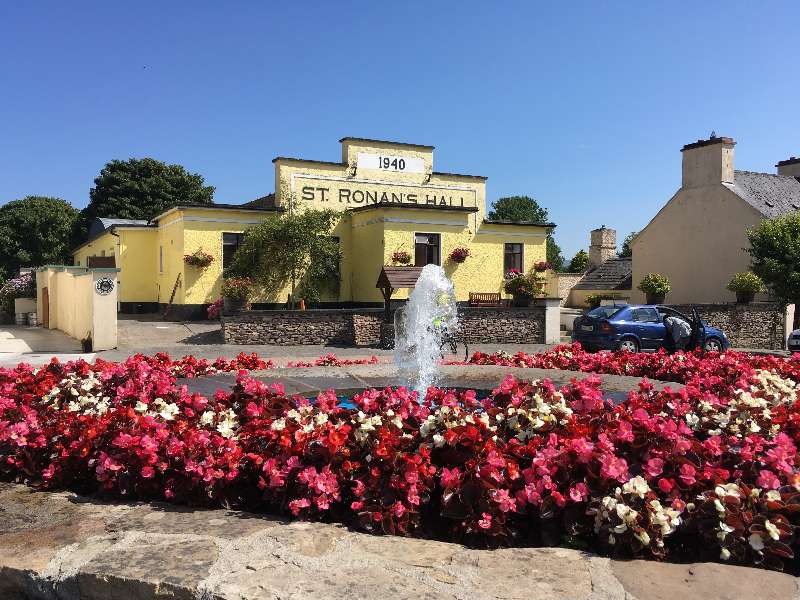 A fundraising draw is currently taking place to raise money towards the refurbishment of St. Ronan's Hall in Keadue – which is considered "a vital resource for the local community".
St Ronan's Hall provides a venue for functions and many other groups and is home to Keadue Social Services. The Hall was built in 1940 and now needs major refurbishment. Because of the major cost, with the Architect's advic,e work has to be undertaken in phases. To date a grant was received from Roscommon Leader Partnership to replace and insulate the roof, update the toilets and sewerage system. A grant from Roscommon County Council to replace windows and doors and to upgrade the forecourt of the hall.
To match grant funding, €44,000 has to be raised. Due to the present Covid situation fundraising has been interrupted and the hall has not generated any income. A draw was considered to be the best option, the success of which depends on your support.
The main prize is €1000 in cash with loads of additional prizes on offer.
Thank You To Our Sponsors:
Arigna Fuels One Tonne valued at €500
King & Moffatt Tumble Dryer
Kilronan Castle one night B/B bed + Dinner for two.
Loftus Insurance €250
Sean Flanagan Future View Developments €200 Voucher for Ocean Sands Hotel Enniscrone
John Healy €200
Ardcarne Garden Centre €200
Kilcom Broadband €200
Anonymous €150
Joe Simon voucher €150
Keadue Pilates €100
Keadue Development Association €100
Michael and Maria Guihen 4.3 Litre Tower Air Frier/Set Alexandra Mugs
You can enter the draw and support the upgrade of St. Ronan's Hall here