News
O'Carolan Harp Festival launched in Keadue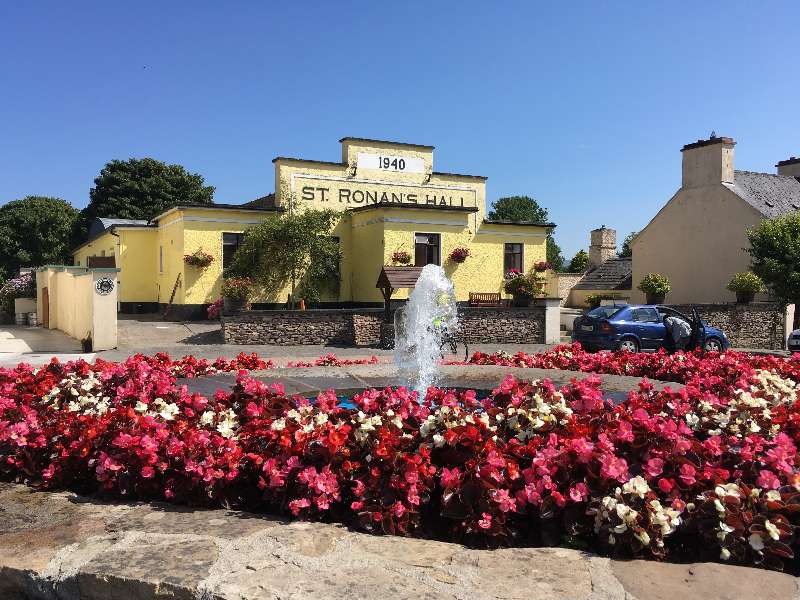 The O'Carolan Harp Festival & Summer School, Keadue, Co Roscommon has been held in Keadue every August Bank holiday weekend since 1978 and was initiated to commemorate world renowned Harper and Composer Turlough O'Carolan whose remains are interred in Kilronan Cemetery just outside Keadue Village.
The annual event is one of the longest running and leading Harp and Traditional Music Festivals in Ireland, especially promoting harp music and the music of O'Carolan. It attracts harpers from Ireland and overseas who attend the Harp School Classes and compete in the International Harp Competitions. Participants have an opportunity to participate in the many traditional music events and sessions throughout the Festival & Summer School. Overseas visitors especially enjoy the relaxed atmosphere in the scenic surrounds of unspoilt north Roscommon.
The festival itself will kick off with the O'Carolan Summer School on Monday 31st July and features some of the very best tutors in Irish traditional music, set & sean-nós dance & traditional singing. Classes will be hosted throughout the village with classes in Harp, Bodhran, tin whistle, set dancing and banjo taking place in the morning and classes in button accordion, fiddle, concertina, flute, traditional singing, beginners and advanced sean nós dancing taking place in the evening.
Registration for the Summer School is available in advance online, on our website at www.ocarolanharpfestival.ie.
A great night of music and song is promised on Thursday night 3rd August where the special Tutor's Concert takes place in St. Ronan's Hall. Compere on the night will be our good friend and long-time supporter Senator Eugene Murphy.
Another highlight is the harp recital in Kilronan Castle on Wednesday evening 2nd August which will feature our own local, award winning and highly accomplished Keadue Harpers Fiachra Guihen and Emma Benson who will be joined on the night by other local harpers playing a large repertoire of O'Carolan's pieces.
The O'Carolan Country Céilí Band who have been here from the start will play at the céilí on Tuesday August 1st for the 43rd time and the lively Rise the Dust will play at the céilí on Friday night. A traditional Irish Music festival cannot take place unless there are a few sessions about with sessions for young and old alike taking place throughout the week and weekend in the local public house and outdoors if the weather permits.
For any of you that are feeling energetic Keadue Tidy Towns are running a 5km Fun Run/Walk on Friday evening August 4th at 7.30pm.
We continue to have competitors travel the globe to compete in the Arigna Fuels sponsored O'Carolan International Harp competitions commencing from 10:30am on Saturday 5th August. The audience in attendance are guaranteed to be captivated by the very high standard of competition with a lot of competitors having competed and achieved success at the All-Ireland Fleadhs in recent years.
To keep our young people entertained the local sports field committee are running a family fun day on Saturday August 5th commencing at 2pm. A brilliant day out for all the family is guaranteed with sports events, football in the all-weather pitch, bouncy castles and loads of other surprises.
Saturday night features "The Ballad of Mossy Flood" which is a play written and performed by the brilliant Seamus O'Rourke. Mossy has a knack of going the long way around a story and in doing so, he makes us laugh and examine ourselves in a way we haven't done before.
The official launch of the festival will take place on Sunday August 6th at 3.30pm preceded by the parade led by the Raheen Pipe Band from Elphin. We are delighted to announce that that the opening of this year's festival will be performed by the well-known playwright and novelist Michael Harding.
On Sunday evening at 4.30pm we will be joined from the GigRig by the fantastic Ox Mountain Trio featuring well-known musicians Stephen Doherty, David Doocey and Siobhan O'Donnell. A great evening of music and song is guaranteed in this live open-air free event.
On Sunday night August 6th we are delighted to have Cherish the Ladies back for our big concert in St. Ronan's Hall from 9pm. This internationally renowned group are one of America's most heralded Irish music ensembles, having won the hearts of audiences worldwide with their rousing blend of traditional music, captivating vocals, and propulsive step dancing. Again, an absolutely fantastic night of entertainment is guaranteed.
Tickets will sell fast and are available from the festival website at www.ocarolanharpfestival.ie or by ringing 087 7745878.
A wreath laying ceremony at O'Carolan's grave, followed by a lecture in the fabulous Kilronan Castle nearby gets the concluding Monday underway. This year's lecture will be given by Daniel Curley, "The archaeology of the later medieval O'Kelly Lords of Uí Maine and Tír Maine with a focus on south Roscommon".
In the afternoon on the Bank Holiday Monday Music at the Heritage Park begins at 3pm with the multi-award winning local CCE group. We then welcome back the hugely popular Paul Kelly and his band for a free open-air concert from the GigRig at 4.00pm.
Unfortunately, all good things must come to end, and the festival will close with the international Door Dancing competition which will see all styles of traditional Irish dance compete for the title of 2023 Junior and Senior Door Dancing Champion. This conclusion night has always been one of the special and most memorable nights of the festival where the music just flows, dancing is electric and the feedback from the audience makes for a really fitting way to end the festival. Music on the night is performed by Keadue CCE and Compere on the night will be Senator Eugene Murphy.
Céilí Nights, Music & Song Sessions, A Tutor's Concert, Harp Recitals and more… Keadue deserves a visit from Monday 31st July to Monday 7th August.
See www.ocarolanharpfestival.ie or follow on Facebook – Brochures available from local tourist information offices, theatres, hotel & B&B lobbies, shops or any committee members.