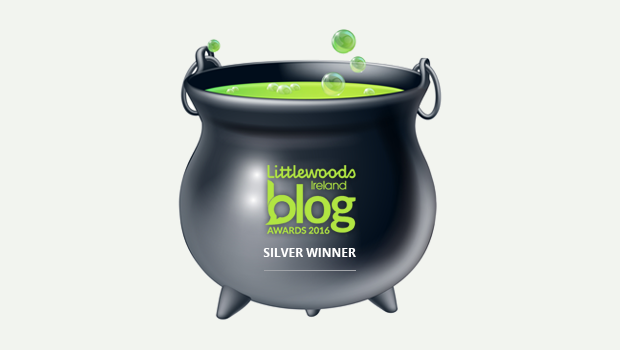 A man with a vision for Boyle and Roscommon
The CEO of Roscommon Co Co Eugene Cummins will spend his last day in charge of the local authority today Friday September 30th. Director of Service Shane Tiernan will take on the role of acting CEO in a temporary capacity following Eugene's departure. During his term of office, Eugene Cummins was a great friend to Boyle – a town that has been to the forefront of his overall plans for the rejuvenation of the county during his seven year tenure. A good judge of character and a man who did not suffer fools lightly, Mr Cummins had an ability to see the wood from the trees, which resulted in him having to make some decisions that did not suit everyone, but always with the progression and betterment of the county and it's people as his main aim. We wish Eugene a healthy and happy retirement and thank him for all he has done for the town of Boyle and County Roscommon in general.
Countdown to Christmas has begun
You know Christmas is only around the corner when you hear of the King House Christmas Craft Fair. This year's event takes place on Friday November 25th from 5pm to 9pm and again on Saturday 26th from 10am until 5pm. Families can make a real pre Christmas evening out on the Friday and be home just in time to watch the Late Late Toy Show! Anyone who would like to take a stand at the event is asked to email [email protected] for a booking form and terms and conditions.
Local connection to world rowing success
Congratulations to Sligo man Brian Colsh who won a bronze medal in the men's single sculls at the World Rowing Championships in the Czech Republic on Sunday morning last. Brian is son of Superintendent Tom Colsh who is the Superintendent in charge of the Castlerea district, which also includes Boyle. Superintendent Colsh was instrumental in getting the recent upgrade works implemented at Boyle Garda Station and also in organising the successful Open Day in Lough Key Forest Park. His son's success on Sunday last has seen Brian – an NUIG student – move to 15th in the world rankings.
Moylurg Tower in the news again
The Moylurg Tower in Lough Key Forest Park was put forward as perhaps 'One of the Ugliest Buildings in Roscommon' on rte.ie during the week. The article (here) even went on to ask "Does this building deserve the title of the ugliest building in Ireland?". Perhaps we have become accustomed to seeing the building over time, but not everyone locally feels it is Roscommon's or indeed Ireland's Ugliest Building. The facility is unique and and described as an example of brutalist architecture but despite all this, it does provide a different type of platform from which to view the beauty of the Park and Lake. It is understood that the tower features prominently in the master plan for the future development of Lough Key Forest Park and what some now call ugly, may in fact become one of the best known and used tourist attractions in the area if the master plan ever sees the light of day.
A great achievement for Keadue
Big celebrations are planned in Keadue this Saturday evening to mark the village winning gold at the Entente Floral competition in Hungary. Keadue beat off strong competition from towns and villages in Germany, Hungary, Belgium, Austria and the Czech Republic to win the award – a super achievement for a small village in County Roscommon. Entente Florale raises the awareness of the importance of the green environment to the quality of living in participating communities, in residential, urban and industrial areas. The win for Keadue now provides the progressive North Roscommon village with a powerful marketing tool to promote the community for business and tourism development. Well done to all involved.
A missed marketing opportunity
Boyle's jewel in the crown Lough Key featured prominently on Wednesday evening last on the popular TV programme 'Donal's Road Trip. In the episode, chef and food writer Donal Skehan visited the River Shannon and commenced his journey in Lough Key, taking in a spot of fishing and cooking some produce on the jetty at Drummans Island but strangely, the presenter never mentioned where he was! He never said he was in Lough Key or mentioned anything about the area. In fact, as the show progressed Donal visited a number of other locations and also did not mention where they were! You can view Wednesday evening's episode here
And finally….!
Steve and Jackie went on vacation to a fishing resort in Montana.
Now Steve was a keen fisherman and he liked to go out fishing early in the morning. Whereas when she's on vacation Jackie preferred just to relax and read a book.
One morning after a few hours of fishing on the lake Steve returned in the boat and, feeling a little tired by now, decided to take a midday nap.
At this point Jackie is feeling in need of a little fresh air so, although not really familiar with their boat, she decided to take it out onto the lake.
So she motored out a short distance, anchored the boat, and then continued reading her book in the peace and tranquillity of this beautiful part of the world.
Jackie's sitting reading for about half an hour when suddenly the Game Warden's boat pulls up next to her boat.
"Good day mam", said the Game Warden. "What are you doing?"
"I'm reading a book", Jackie replied.
"Mam do realize that you're in a restricted fishing area?" said the Game Warden.
"Does that really matter?" said Jackie. "I'm not fishing I'm reading."
The Game Warden cast his experienced eye over her boat and then said, "Mam I can see your boat has all the equipment for fishing. For all I know, you could start at any moment. I'm afraid I'll have to write you up a ticket."
Jackie smiled and then said, "Officer, if you do that I will file a complaint against you for sexual assault."
Surprised and slightly concerned by her response the Game Warden said, "Mam, what do you mean? I haven't laid a finger on you?"
"Perhaps", said Jackie "but you have all the equipment to do so. For all I know, you could start at any moment."
"You have a nice day mam", said the Game Warden, as he re-started his engine and sailed away, leaving Jackie to her reading.