News
"Grease" tickets on sale today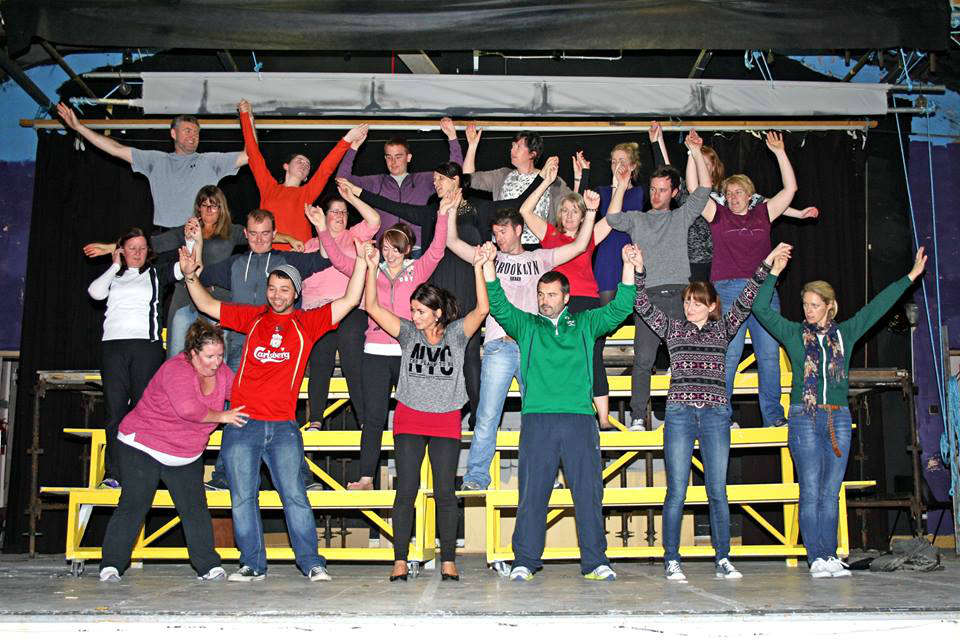 With just over three weeks to go until opening night, tickets for Boyle Musical Society's eagerly anticipated new show, the hilarious comedy musical, Grease, will go on sale on Saturday October 25th at 12pm. They will be available to book or purchase from the BMS ticket office, which is situated beside Marian's on Bridge Street. The office will remain open until 3pm.
Don't miss this unique opportunity to get hold of the best seats in the house!
The BMS ticket office will then be open again, during the same hours, on the following two Saturdays, November 1st and 8th and from 12:30pm to 2:30pm from Thurs. Nov. 13th until Sat. Nov. 22nd (excluding Sunday).
A detailed seating plan is now available on www.boylemusicalsociety.com . Tickets can also be booked by telephone on the BMS Ticketline, 087 1044330. This line will be open during booking office hours only.
Tickets are priced at €15 and BMS are delighted to introduce €12 concessions for Children & Senior Citizens, for the Thursday (Family night) & Sunday performances. There are also very special concessions available for the Wednesday performance. Please note that there is no booking available for the Wed. and Thurs. performances.
Grease was written in 1971 by Jim Jacobs & Warren Casey. Set in 1959 at the fictional Rydell High School, it follows a group of teenagers as they navigate the complexities of peer pressure and love, against a superb rock 'n' roll soundtrack, featuring the songs, 'You're The One That I Want', 'Summer Nights', Greased Lightning' and 'Hopelessly Devoted to You' and many more! Everybody will be familiar with the classic 1978 film and soundtrack, featuring John Travolta and Olivia Newton-John.
The local cast of Grease, numbering over 30, features the usual mix of new and familiar faces. They have all been rehearsing since early September and together with the production team and committee, they are confident that everything will be in place when the show hits the stage in a few weeks.
Grease will open on Wed. November 19th and continue until Sun. November 23rd in St. Joseph's Hall, Boyle.
Please take note that all performances will start at 8pm.
For more information please go to www.boylemusicalsociety.com of follow us on Facebook.
Text by Brendan McGee
Photos by Benny Morgan