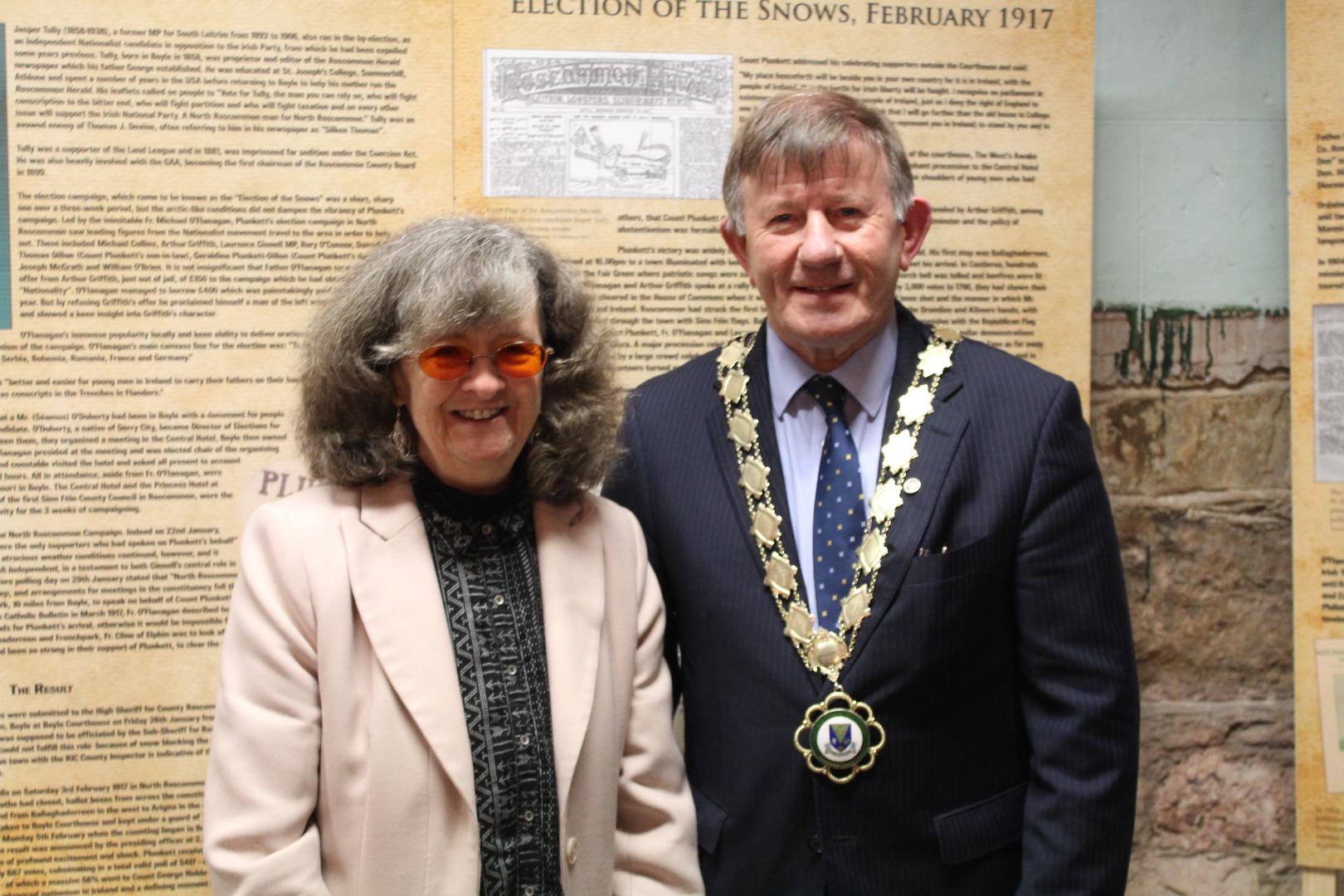 A meeting of the Co Roscommon Historical and Archaeological Society will take place at 8.30 p.m. on Tuesday, 14th February, 2017, in the Percy French Hotel, Strokestown.
Following the meeting a lecture, 'Count Noble Plunkett and the election of February 1917', commemorating the 1917 election of Count Plunkett, will be delivered by author and musician, Honor O Brolchain, a grand niece of Joseph Plunkett, the youngest 1916 leader.
Honor has access to a large archive of family papers and has written a biography of her grand uncle, Joseph Plunkett, and also produced an edition of Geraldine Plunkett Dillon's memoirs.
(Boyletoday.com photograph shows Honor o Brolchain and Cathaoirleach Tony Ward)