News
Hollie in Miss Universe Ireland final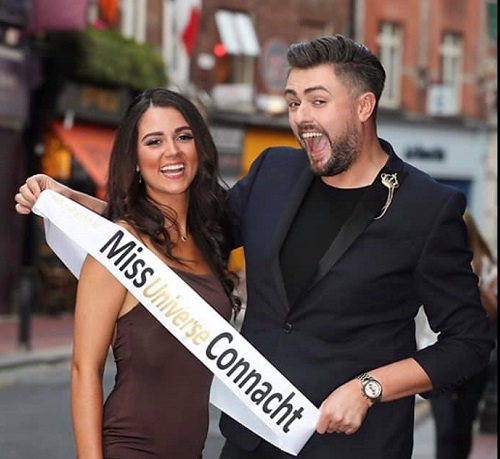 All in Boyle send best wishes to  local lady Hollie Hersey who participates this evening in the Miss Universe Ireland final.
Holly is representing Miss Universe Connacht at the final which will take place in the Round Room of the Mansion House in Dublin.
The event will be hosted by Brittany Mason and TV personality James Patrice.
The Red Carpet cocktail hour will begin at 6pm with the show starting at 7:30pm.
There will be special performances from Hannaw Hawkshaw, Yvonne O'toole, and international DJ, DJ GNO. DJ GNO whom has opened for top musical acts like Tiesto and DJ Khaled, has written an original song for the MUI called "Miss Emerald Isle".
The contestants will battle it out in three categories. There will be a grueling interview process with each finalist where the women will be asked about Brexit, Repeal the 8th, Ireland's homeless population, Ireland's suicide rate, mental health, women's role in modern society, among many more. The contestants will promote a healthy lifestyle and body diversity in the Swimwear competition with this year's swim sponsor, Liliana Montoya. The 3rd portion of competition will be their own personal style of evening gown.
Make sure to tune in on the MUI Facebook page where you can watch the live stream of the 28 ladies take as they take to the stage.
Read Hollie's bio here
(Pic courtesy Conor McCabe Photography)