Events
Ciara wins €1655 Boyle Celtic draw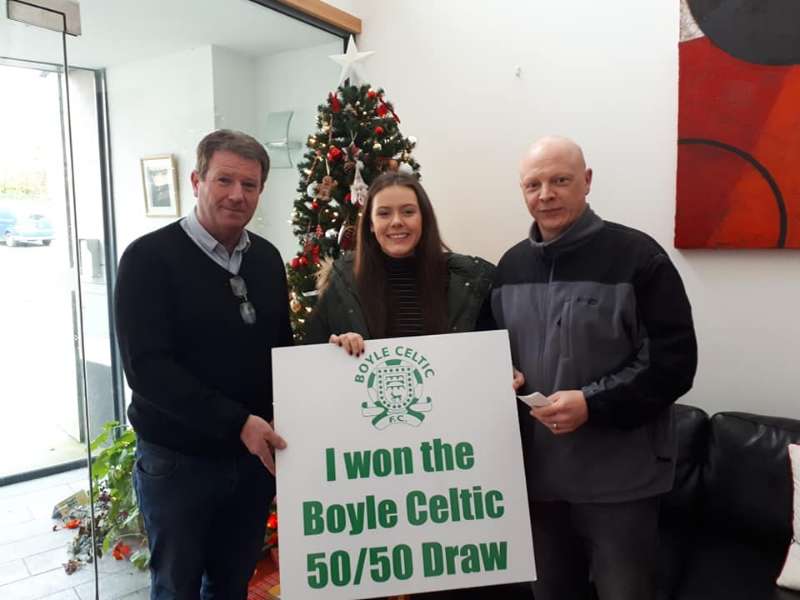 Congratulations to Ciara Nerney, Carrick Road who won Friday night's Boyle Celtic 50/50 draw.
Ciara receives a cheque for €1655 following a great night in Dodd's Crescent Bar .
Many thanks to everyone who supported the draw and the best of luck in next Friday's draw in Kenny's Bar for which tickets are now on sale.