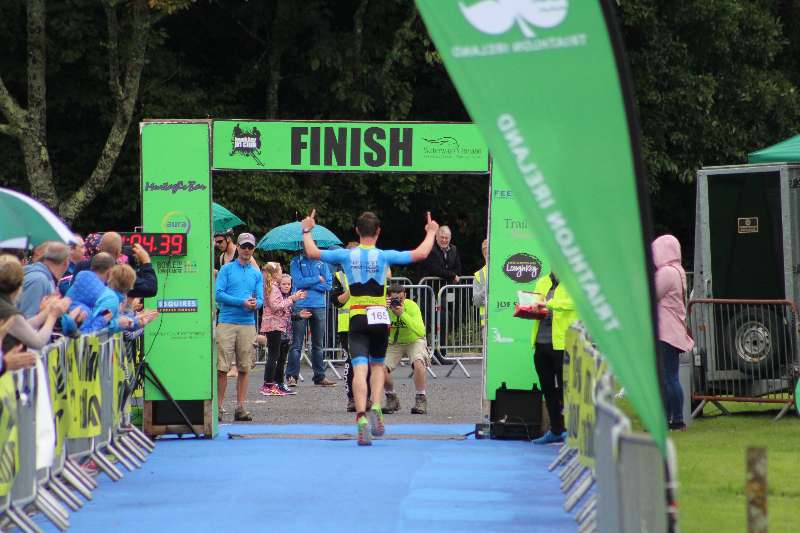 One of the final big Irish Triathlon races of the year takes place in Lough Key Forest Park this Sunday and has attracted one of its largest ever entries. The sprint distance event has a 750m swim over to the scenic Castle Island and back, a 23km bike leg around the lake followed by a 5km run through the forest trails.
Lough Key has consistently proved to be one of the more popular Triathlon events on the calendar and has always managed to attract a quality field with names such as Gavin Noble, Kevin Thornton, Aichlin O'Reilly, Laura Tighe & Heather Foley topping the results in recent years.
This years event is sponsored once again by Waterways Ireland and in addition to the substantial cash prize pot and well renowned goodie bags there is an impressive set of trophies designed and created by Feelystone, Boyle for the fastest male and female swim, bike & run splits.
Race Director Tadhg Moran expressed his delight at the entry received – 'This year's entry is the second largest entry we've ever had at Lough Key, surpassed only by 2015 when we hosted one of the final rounds of the National Series. The entry is notable not only for its size but also the quality of the field that will race. We will get to see some of Ireland's top triathletes in action in the spectacular surroundings of Lough key Forest Park.
"We have a hard working Committee who have been doing a large amount of work in the build up to this race over the past number of months. None of this would be possible without the hard graft and dedication of the club members. Waterways Ireland as main sponsor have also been integral to the event as have our hosts in Lough Key Forest Park"
The race kicks off at 10.30am with the first finishers expected to complete the course in just over the 1 hour mark.
Full details can be found on the club website www.loughkeytri.com or the Clubs Facebook page.