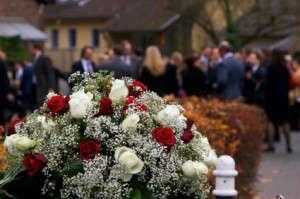 Daniela Beadnall of Boyle sadly announces that her mother Yvonne Cervi (Abbey Haven Nursing Home, Boyle) passed away suddenly on the 27th September 2019.
She will be deeply missed by her daughters Ivana, Daniela, Graziella, Paola and Iole, sons Marco and Riccardo and step daughters Anita and Wanda.
She will not be forgotten by her 16 grandchildren and 4 great grandchildren and fondly remembered by all her family and friends.
A funeral Mass will be held in St. Joseph's Church, Boyle on Monday 30th September at 11 a.m.
Private cremation to follow at a later date.