News
'Light Ballet' to light up the Shannon skies this June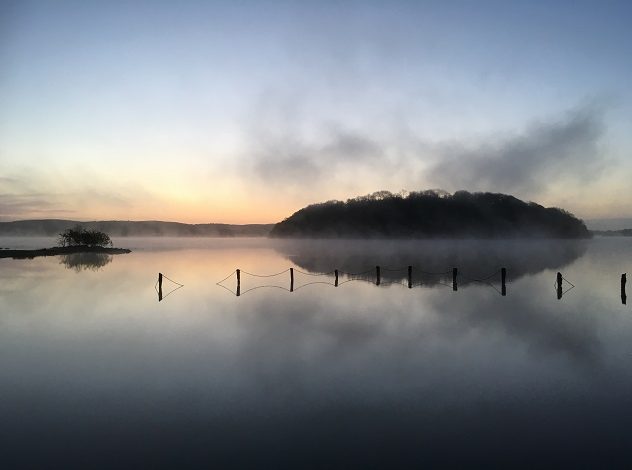 It is hoped that Lough Key in Boyle, its skies and surrounding landscape will be brightened up this June with a light installation floating down the River Shannon over a period of eight days from 13th – 20th June.
Light Ballet is presented as part of Brightening Air | Coiscéim Coiligh, a nationwide, ten-day season of arts experiences brought to you by the Arts Council, June 2021. Light Ballet will transform eight counties' skies and surrounding landscape with a light installation floating down the River Shannon over eight days.
The exact locations or the route and times will not be released in advance in line with Covid 19 – public health guidelines but there is growing optimism that Lough key will be included in the itinerary..
Light Ballet is designed to be viewed from the banks of the Shannon, or by those who view it from their own homes and communities along the river. It will be remote but because of its scale and sound, it will be an uplifting experience for everyone who encounters it whether they live alongside the Shannon or accidentally encounter it. Light Ballet will dance through the skies of Clare, Galway, Leitrim, Longford, Offaly, Roscommon, Tipperary and Westmeath.
For those who do not get to experience the artwork  – the journey of Light Ballet will be documented and shared online afterwards.
Created by Irish Light Artist Mick Murray and Lighting Designer Matthew Cregan, Light Ballet will be visible from up to seven kilometres and covering almost two hundred kilometres, the installation will be accompanied by a newly composed soundscape by David Kitt. Audiences will be able to access the soundscape via the Culture Works and the Brightening Air websites. The light installation and soundscape are synchronised in real-time allowing audiences to experience the soundscape at home, along the edgelands or those in-between places through their phones, tablets or computers.
Through its powerful physical presence, Light Ballet will surprise and delight everyone who encounters this spectacle of light and sound as it voyages through our hidden heartlands. The combined light and soundscape will manifest as a sculptural presence through the manipulation of light, colours and shadows. Each evening from dusk, the skies and surrounding landscape will be transformed and illuminated with a hope-filled, ballet of light. Through the River's embrace of summer, Light Ballet offers an opportunity to reflect and to remember, representing a moment of hope, joy and togetherness. Even though consumed by distance, Light Ballet connects us through shared experience and collective joy.
(Pic from Doon Shore copyright Boyletoday.com)