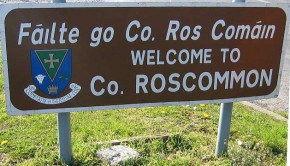 Seventeen Roscommon athletes will compete in the Special Olympics Ireland Games in Dublin in June.
Amon the Roscommon athletes will be Aoife Hegarty who will participate in Swimming. On top of her training for the games Aoife has recently completed the Dublin City Marathon for 'Join Our Boys Trust'.
All athletes had to qualify from the Connaught Games that were held throughout last year. In total 225 athletes will represent the province in 14 sports.
The 2018 Special Olympics Ireland Games will take place from the 14th to the 17th of June and will be supported by 104 coaches and official delegates who will be with the team. For 98 of these athletes it will be their first Ireland Games and for fifteen it will be their fourth having taken part in the games previously in 2006, 2010 and 2014.
The Official Launch for Team Connaught takes place on Friday Week in the Indoor Arena in Athlone IT from 7-9pm.