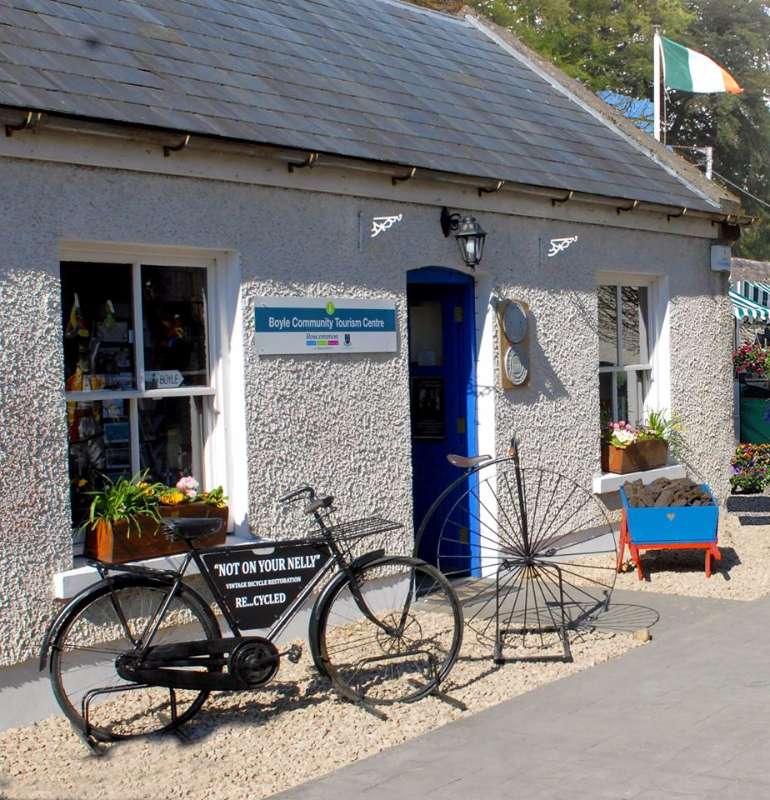 Inside [CRAFT], an ambitious new craft tourism initiative, is set to raise the profile of counties Cavan, Leitrim, Longford and Roscommon as a creative place by showcasing the work of craftspeople, designers and artists living and working in the region.
As part of a long-term creative strategy "Creative Connections", pioneered by the Local Enterprise Offices of Cavan, Leitrim, Longford and Roscommon, Inside [CRAFT] will embark on a collaborative series of pop up-events, craft trail open studios, a new website and social media activity over the next six months. 
The network launch will take place this Thursday August 3rd in the Virginia Show Centre, Co. Cavan and will be officially launched by Minister for Culture, Heritage and the Gaeltacht, Heather Humphreys TD. The first of the Inside [CRAFT] pop-up retail events will open the following day from 10am to 5pm, on Friday 4th to Monday 7th August, and again from 8am to 5pm on Wednesday 23rd August.
Located between the Wild Atlantic Way and Ireland's Ancient East, this new initiative aims to tell the stories of crafts people working and living in this dynamic region to a much wider audience.
Failte Ireland research suggests that the "Culturally Curious" visitor to Ireland is seeking out unique cultural experiences such as 'meet the maker', connecting with locals who offer authentic stories; visitors who engage with Inside [CRAFT] will get to experience the work involved in producing craft, design and art through open studio visits, interviews, and digital experiences captured online through video and social media.
Participating Roscommon

crafts

people

include: Anne Rigney, Frances Crowe, Geraldine Beirne, Irish Felt Fairy, Kate Oram, Michelle Made This, Naomh Padraig Handcraft, Rachel Feeley, Siobhan Cox, Smyth Knives, The Claypipe Visitor Centre and Una Bhan Tourism &

Crafts

.
Covering a wide breadth of creative disciplines, Inside [CRAFT] has to date attracted a multitude of designer-makers; sculptors, book-makers, mixed-media artists, wood-turners, ceramicists and fashion designers. An on-going drive to signup new members will continue via the website www.insidecraft.ie
Positioning the region as a place for creativity, Inside [CRAFT] is focused on making craft and creative businesses more visible to visitors to Ireland and the wider public; it will drive support for small enterprises operating in this region, creating a sustainable craft network which will in turn grow sales, ensuring a connected and vibrant creative community across the four counties.
The initiative is funded under the umbrella of USEFE – the Upper Shannon Erne Future Economy, a regional collaboration for economic development between the four counties of Cavan, Leitrim, Longford and Roscommon.
For further information, visit www.insidecraft.ie or follow online Twitter: @Inside_Craft,